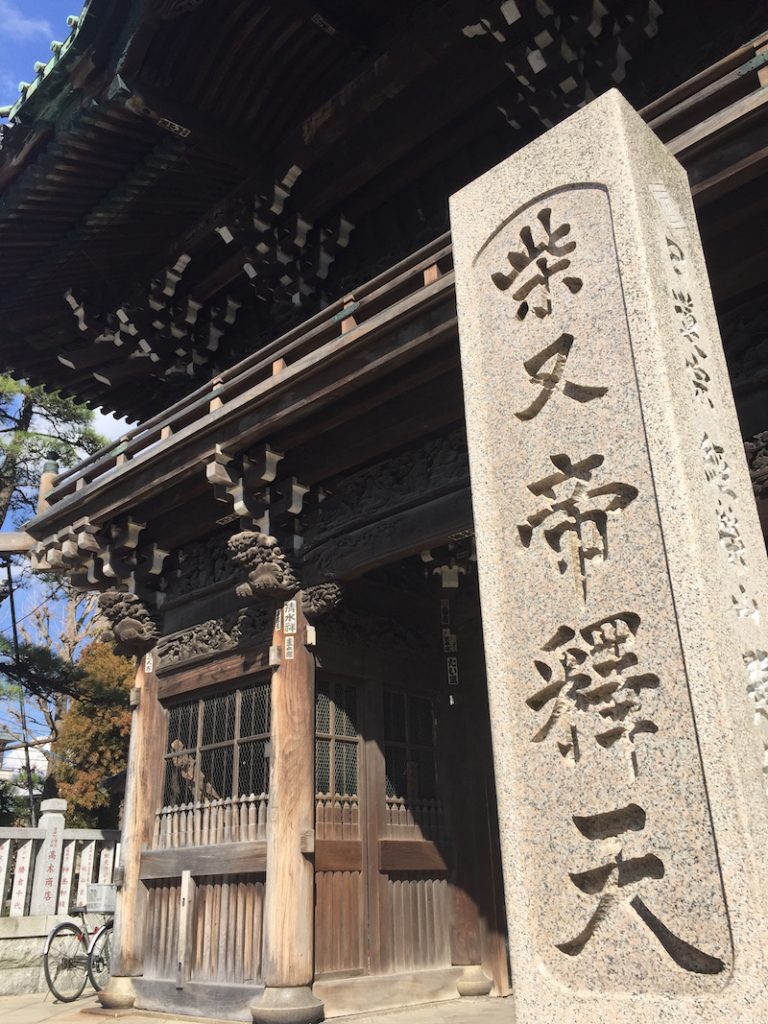 The other day, I went to Shibamata area with my family. Shibamata has many thing to do and to go.
Where is Shibamata?
Shibamata area is located at the east north of Tokyo.
parking log of Shibamata park is recommended if you go to Shibamata sightseeing by car
Shibamata park's parking lot is recommended if you go to Shibamata sightseeing. Even if you stop for one day, it's only 500 yen. I think that it is reasonable as a sightseeing spot in Tokyo area.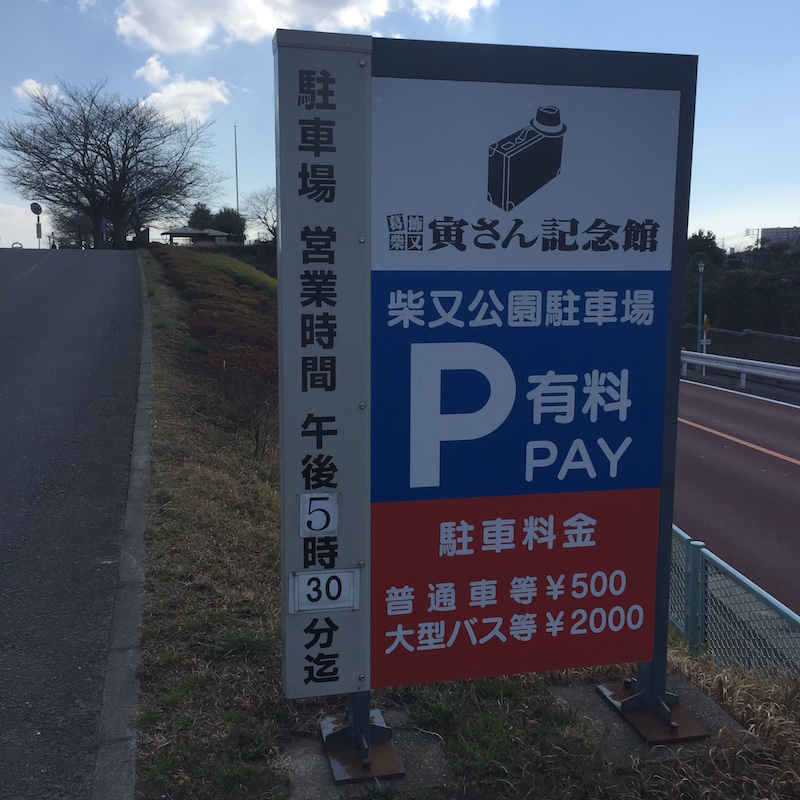 So, here is the location of the parking lot. It is in the riverbed of the Edo River. It is close to the famous sightseeing spot such as Katsushika Shibamata Tora Memorial Hall, Yamamotoi Tei and Taishakuten.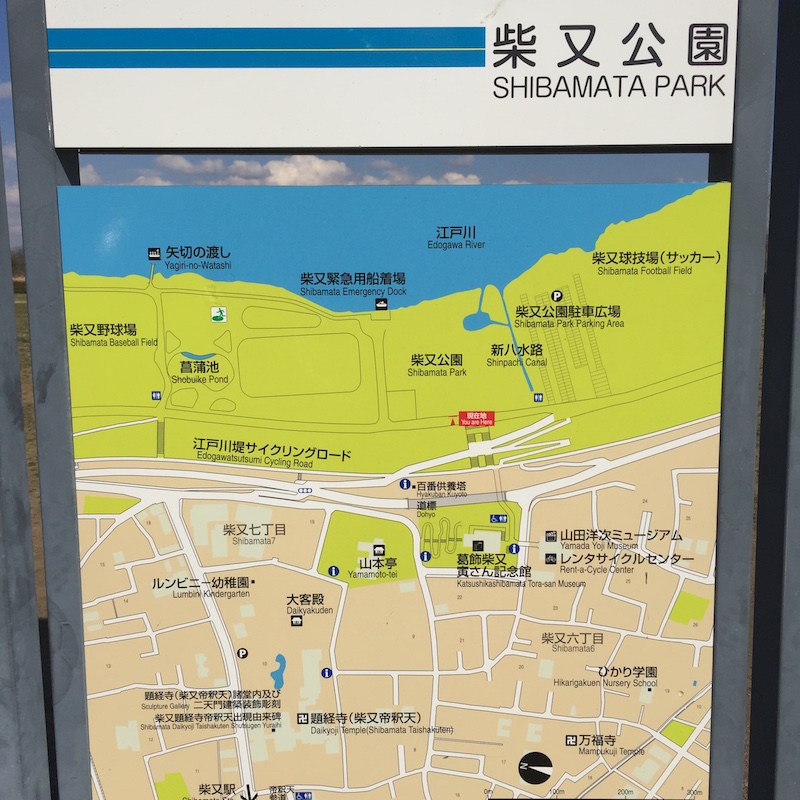 The parking space looks like this. It seems that we can stop about 50 cars in total.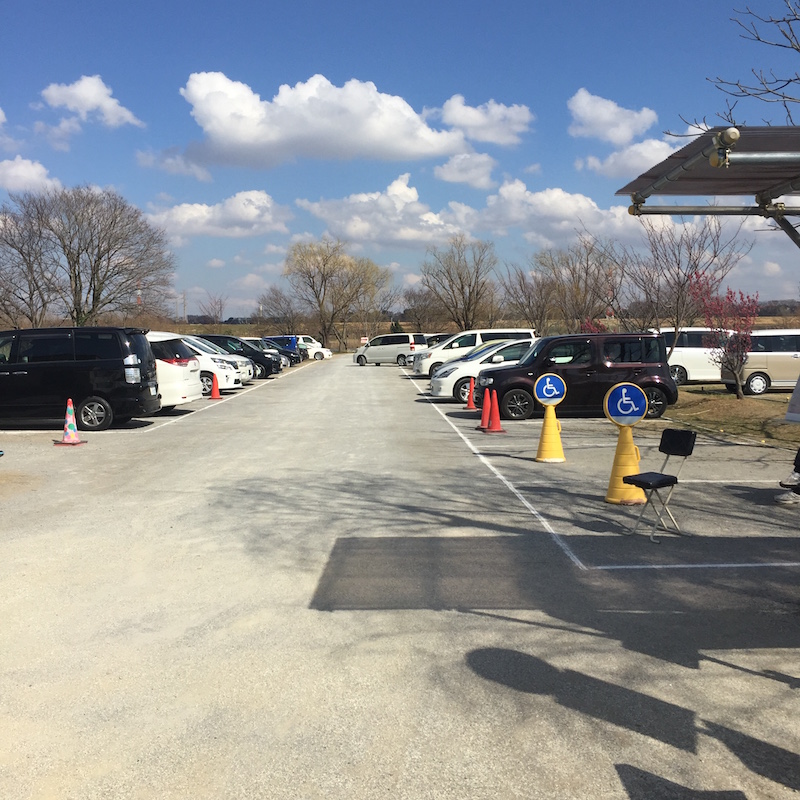 This is also used as an emergency docking station. Certainly, if overland land is destroyed, this waterway seems to be useful.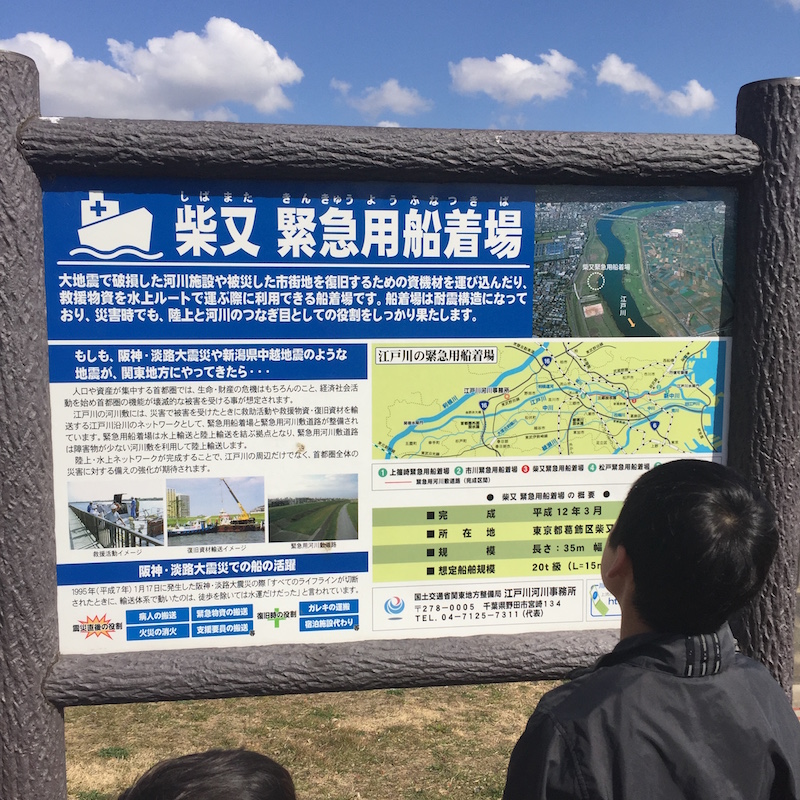 A landscape that looks up to the bank. The other side of the shore is Yagiri. By the way, parking lot is free at the side of Yagiri. I also thought that I should use this time, because it costs 200 yen for adults and 100 yen for children, I stopped home with many people.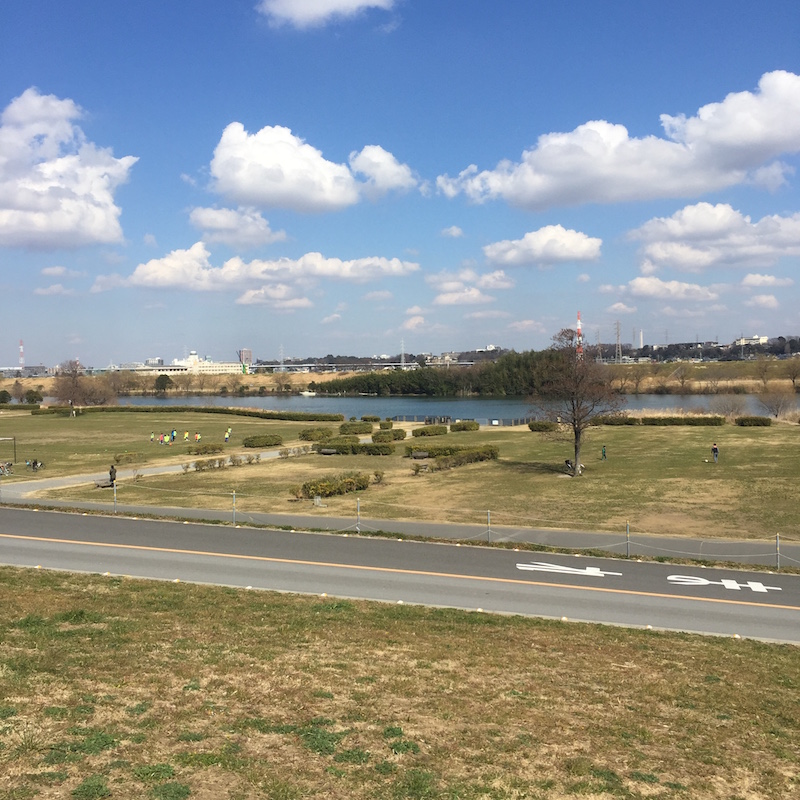 House of Yamamoto (Yamamoto-tei)
As soon as you cross the bank, we can see an old Japanese house called Yamamoto-tei.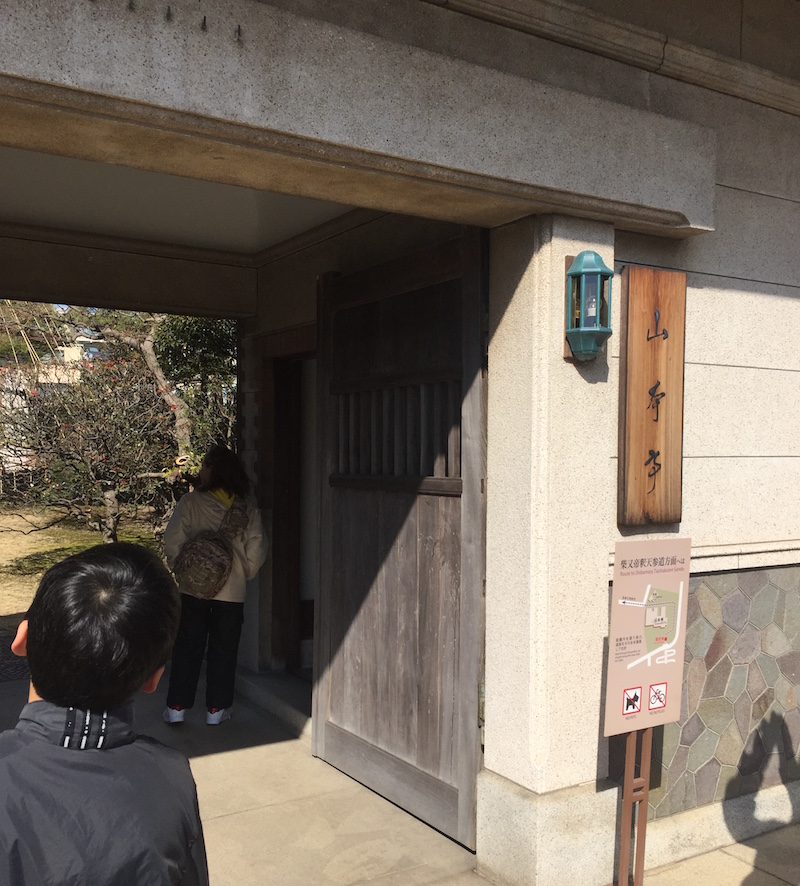 Yamamoto-tei, built at the end of the Taisho era, is a structure characterized by a Japanese-Western style architecture that incorporates Western architecture into a quaint shoin building. Built as the residence of the late Enosuke Yamamoto, founder of the joint-stock company Yamamoto Factory (camera parts manufacturer), relocated from Kojima-Cho in Asakusa to the current location in the wake of the Great Kanto Earthquake in Taisho 12 It was expanded and reconstructed from Taisho 15 to Showa 5th.
At that time, Western-style architecture was popular among the wealthy, and Katsushika City designated it as a registered tangible cultural property as a precious building that retains its appearance. Purchased in 1988 and open to the public since April 1991.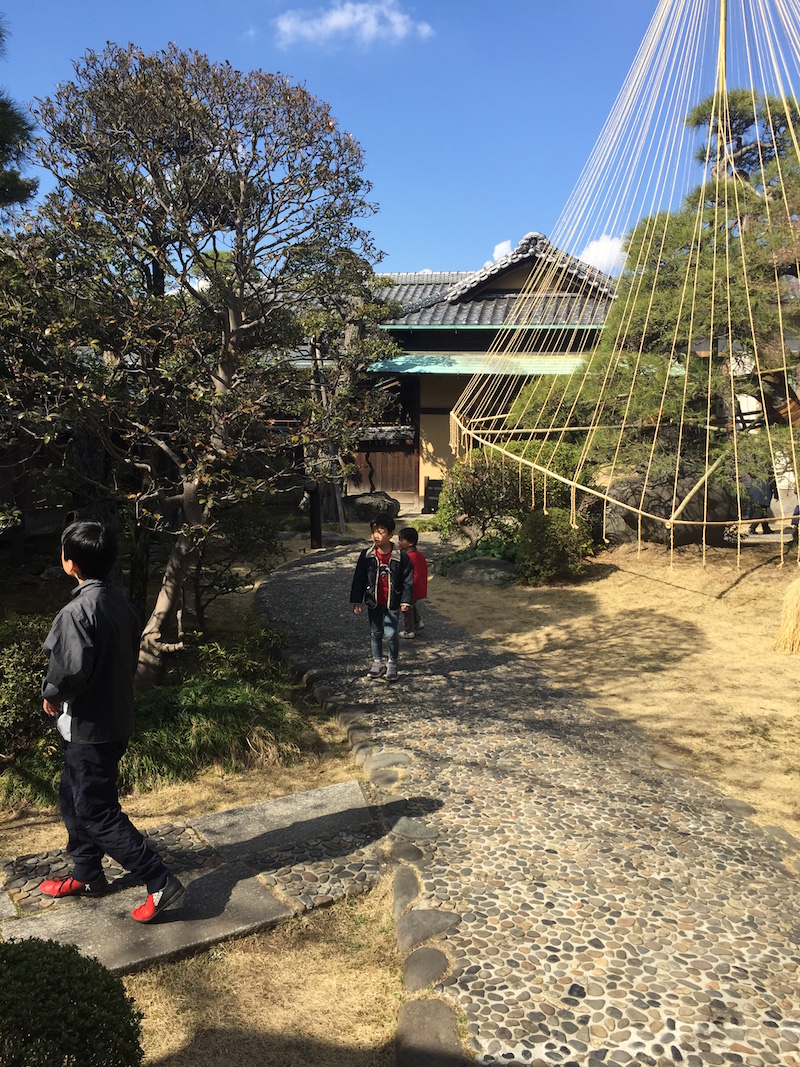 Shibamata Taishakuten
Speaking of Shibamata 's face, Shibamata Taishakuten is the most famous spot. Shibamata Taishakuten is one of the Nichiren Buddhist temples in Japan. Taishakuten refers to one of the heavens that is the guardian deity of Buddhism.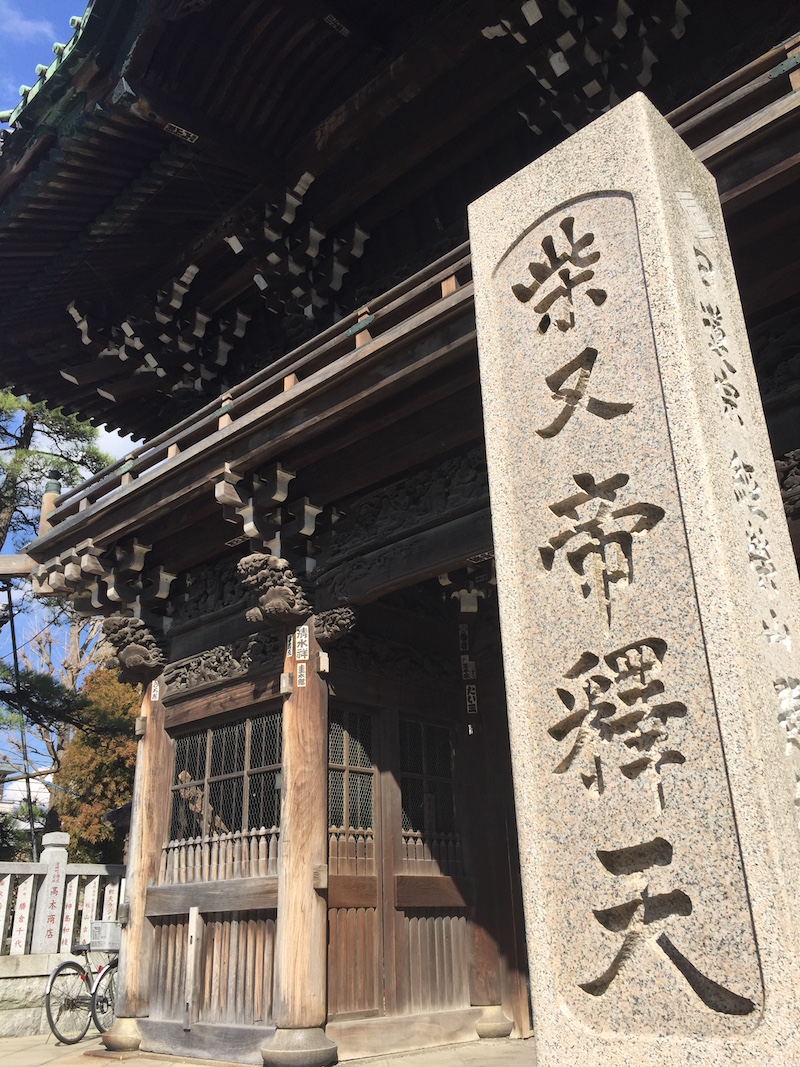 As it was a weekend, it was crowded with worshipers.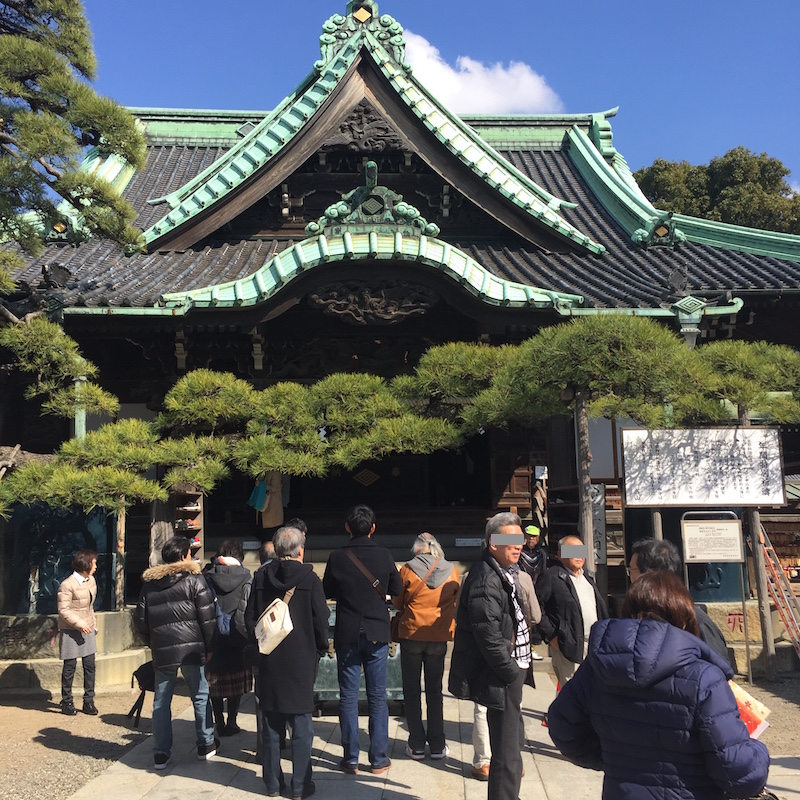 Omikuji is also fascinating, and lion dance seems to occupy fortune.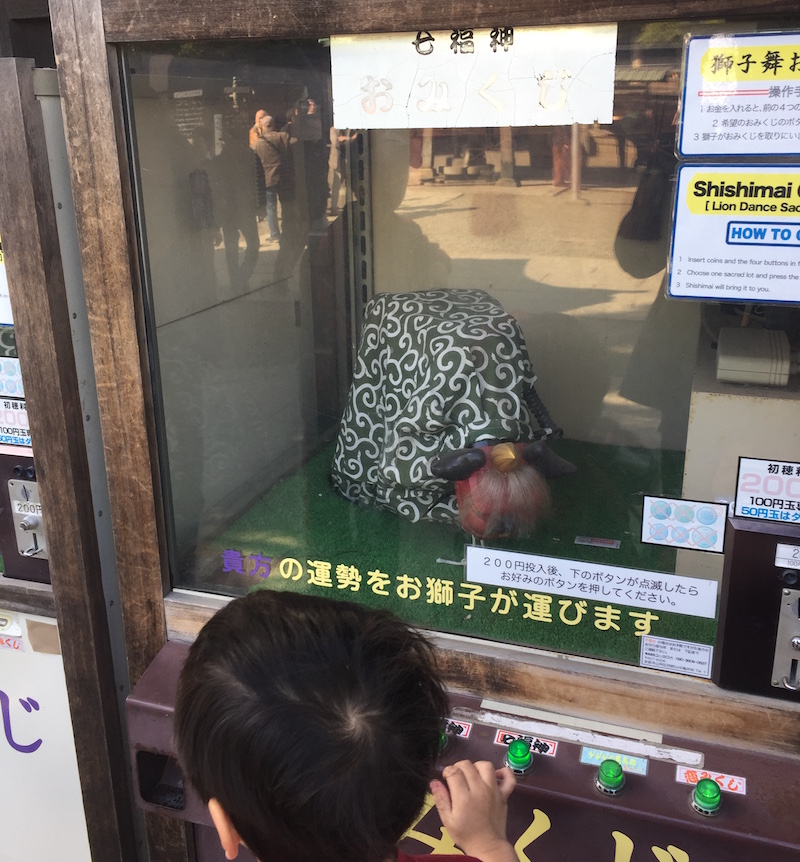 Shibamata Haikara Yokocho
Shibamata Haikara Yokocho is an omotesando of Shibamata Taishakuten. Omotesando is a path for visiting in front of the shrines and temples. Since many people pass, it has developed into a shopping street with many shops in many places in Japan.
Shibamata Haikara Yokocho is also developed as a popular shopping street. If you come here, you can see many traditional Japanese shops and restaurants.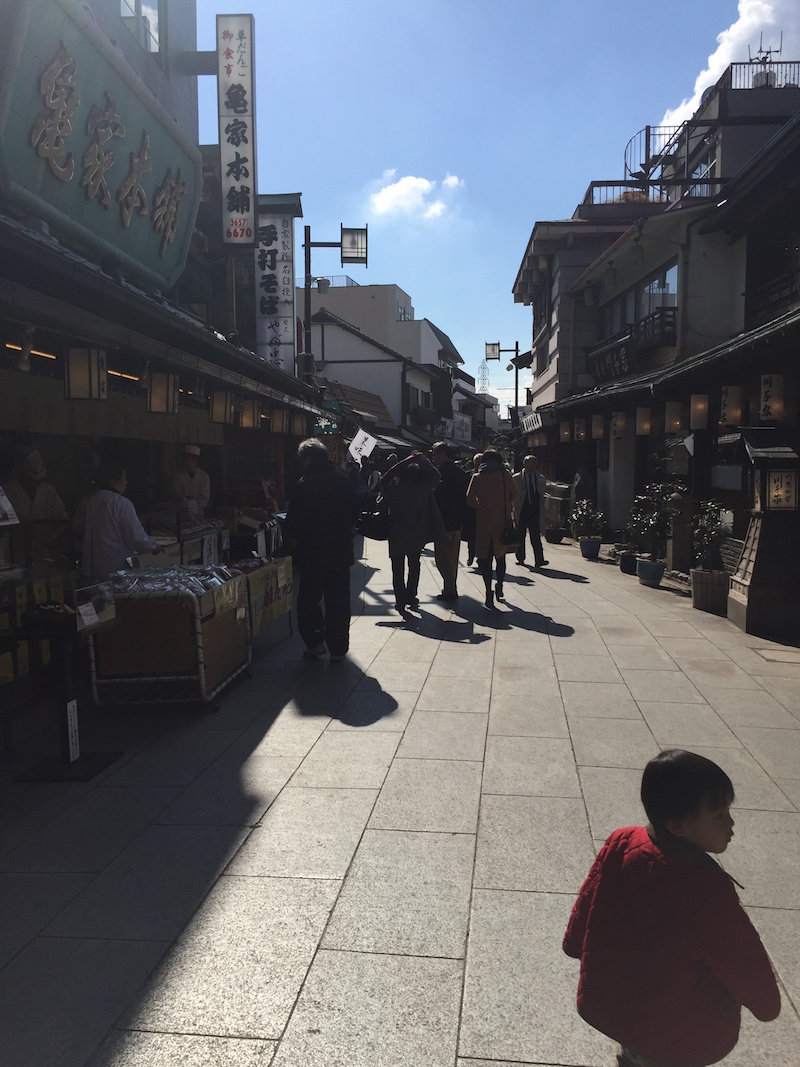 You should east Dumplings when coming here. This time I bought Citrus and Sakura Dumplings. Both were really tasty.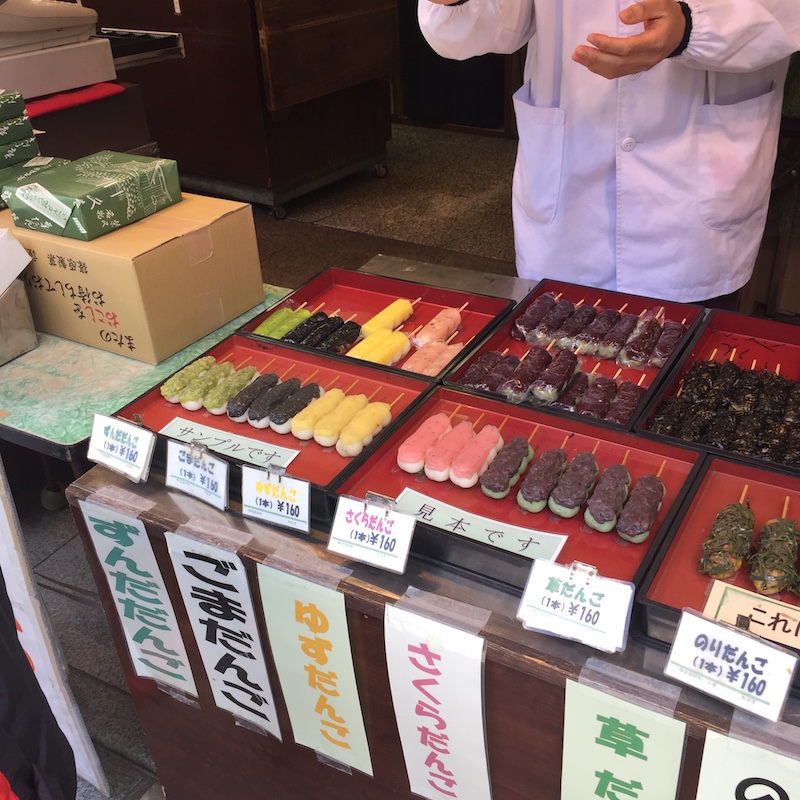 We also tried Citrus ice cream at another shop.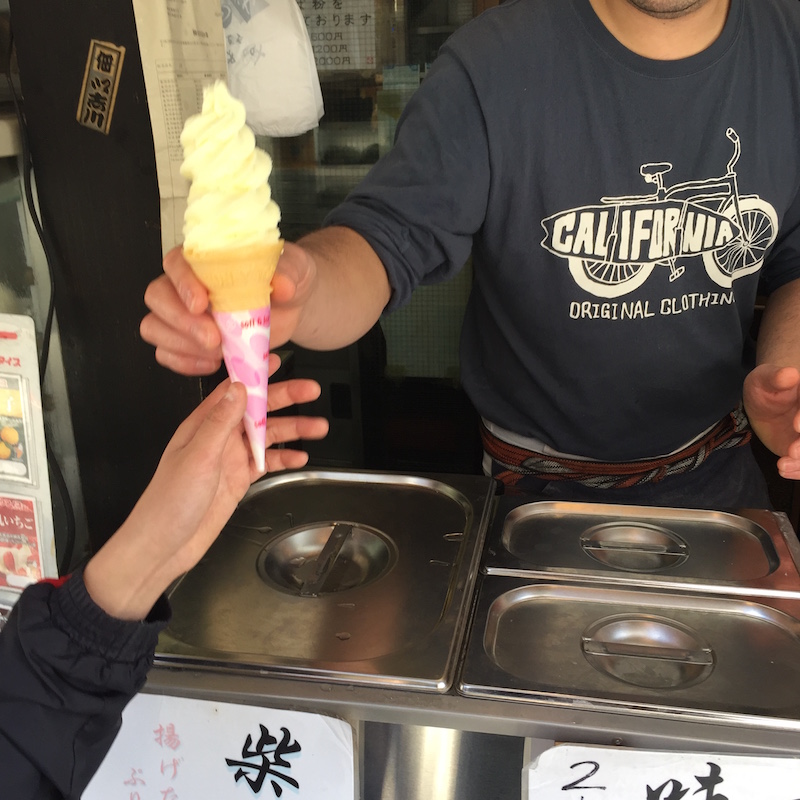 Crackers are also cheap. We purchased Zarame rice cracker for the third and fourth sons. Zarame is a type of sugar that crystallized. It was really good.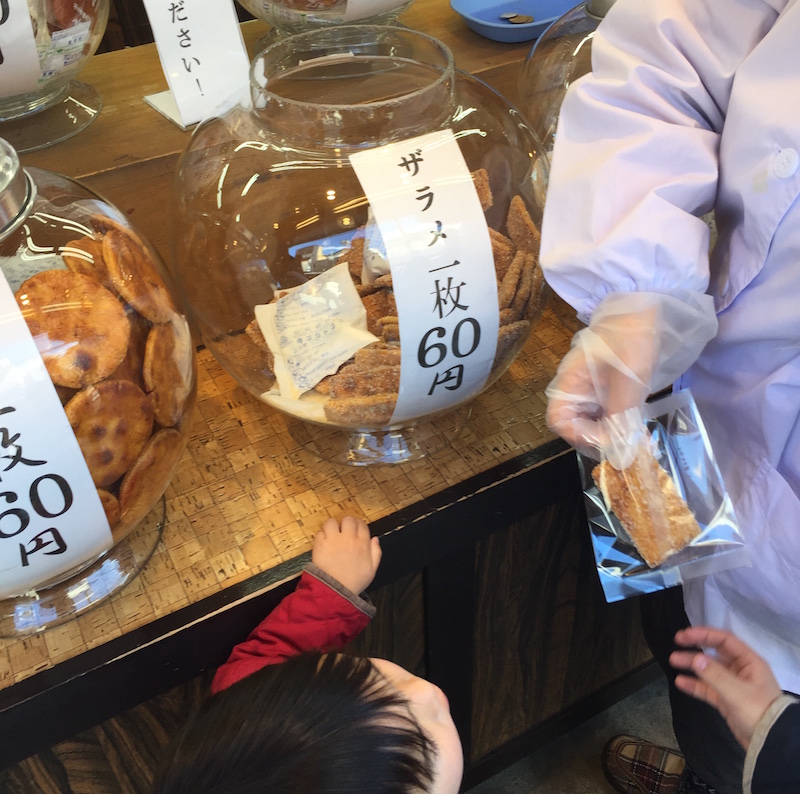 Old candy store and Toy Musium
The location that our kids most enjoyed this time was the candy store near this entrance. The second floor is the Shibamata Toy Museum.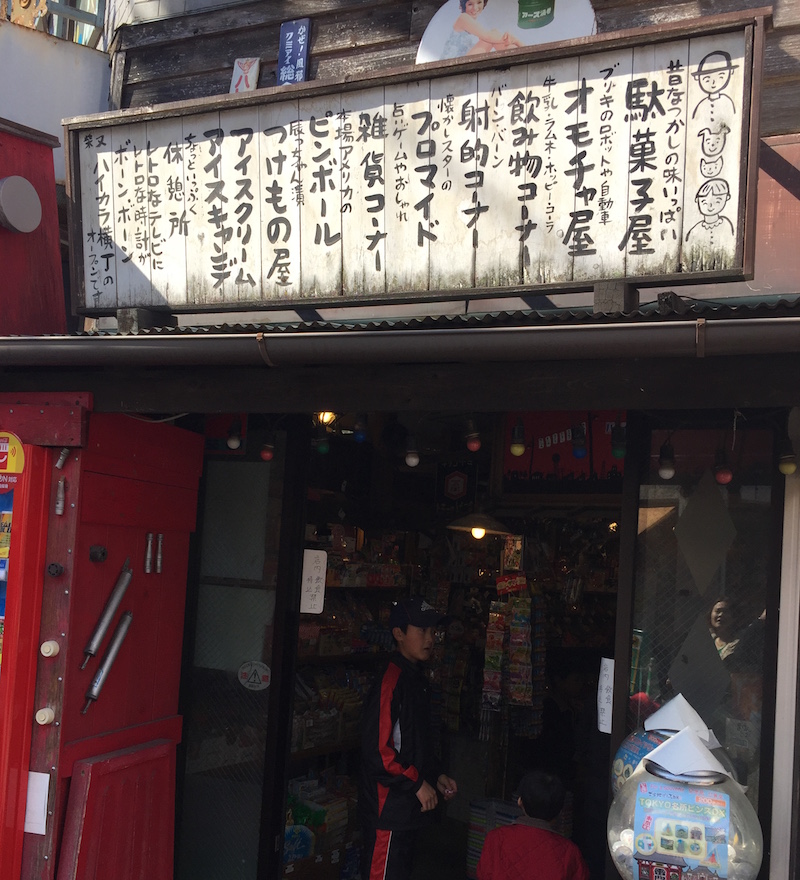 The degree of fulfillment of Japanese sweets and snacks is one of the best in Tokyo.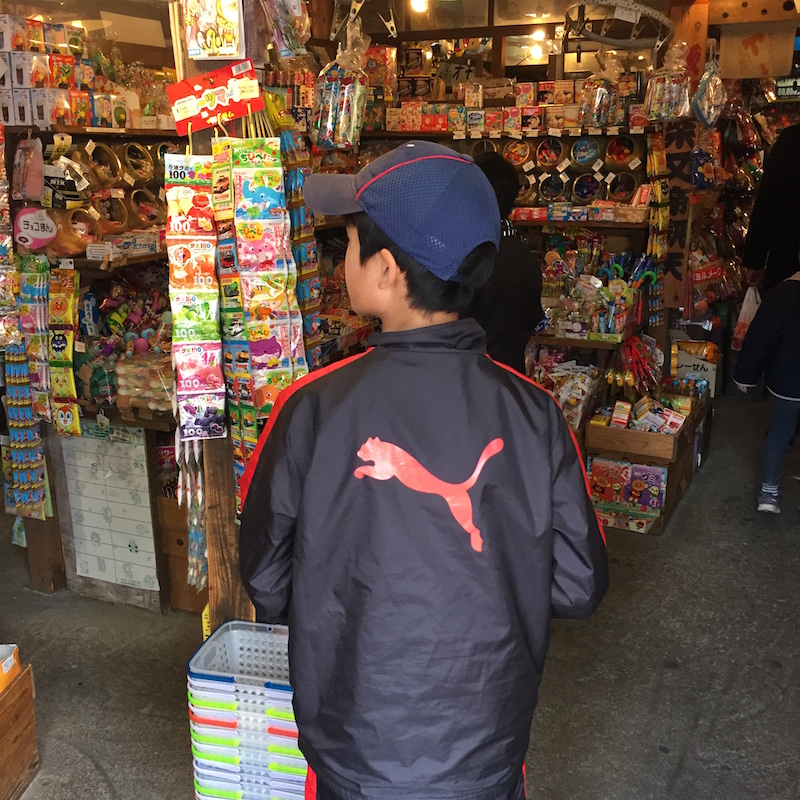 Here is an old-fashioned game too. This time my son challenged the pinball.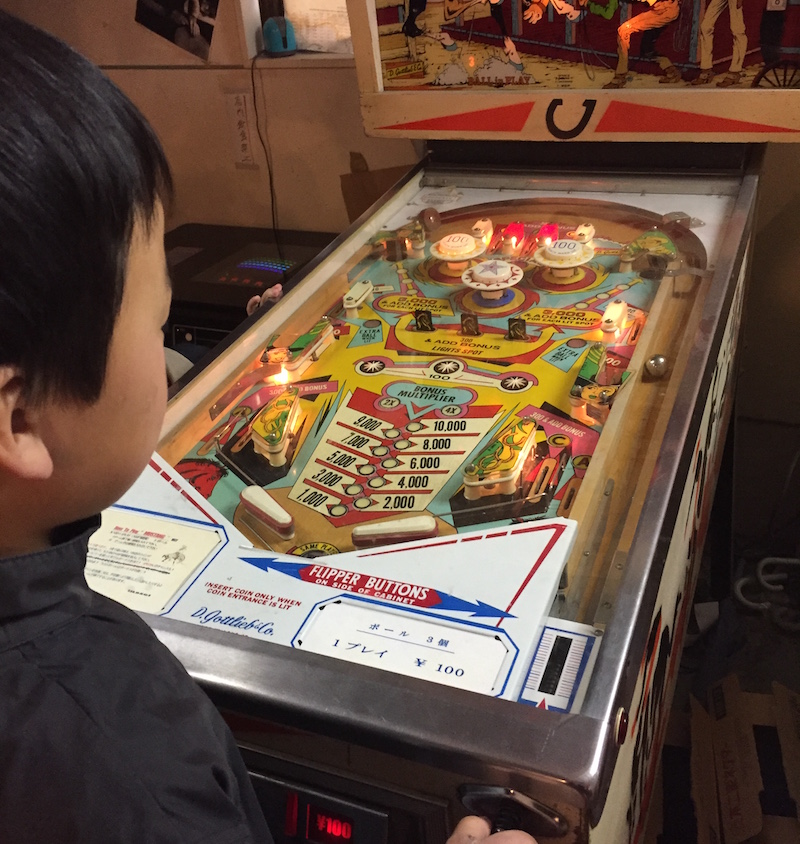 Finally, weI bought 50 yen of sweets at a time and finished.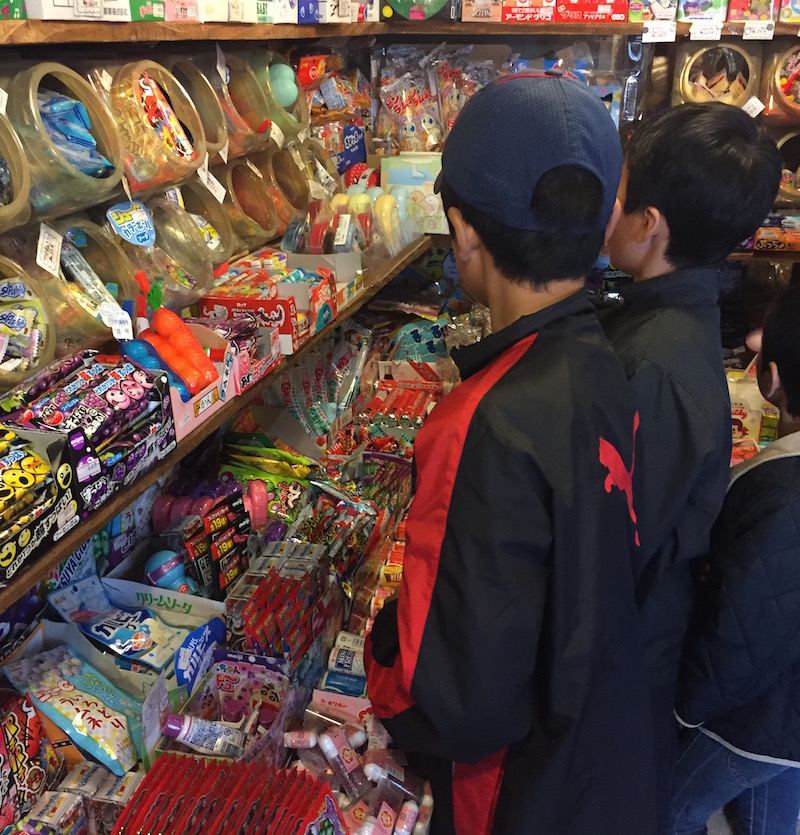 Summary
Shibamata is a handy tourist spot you want to go once a year. Please drop by and feel free to drop by.
If you are visiting Shibamata area, you can search best hotels from below.