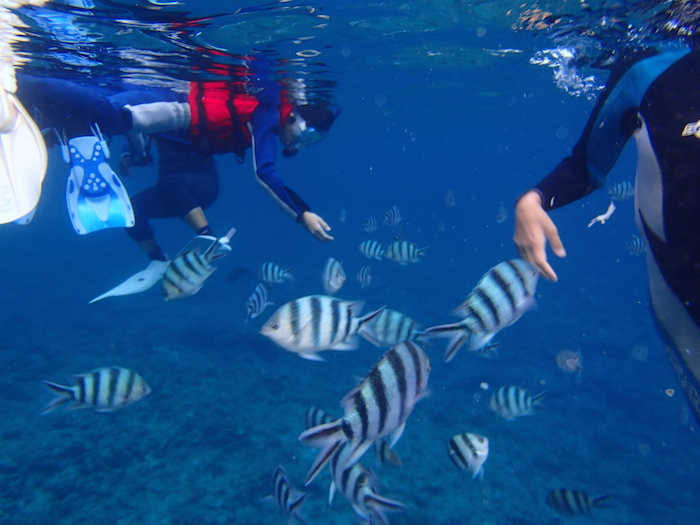 The highlight of travel in Okinawa is to go snorkeling tour in the blue cave of Meiwada cape. As a result of seeing various reviews, I decided to take care of the island club.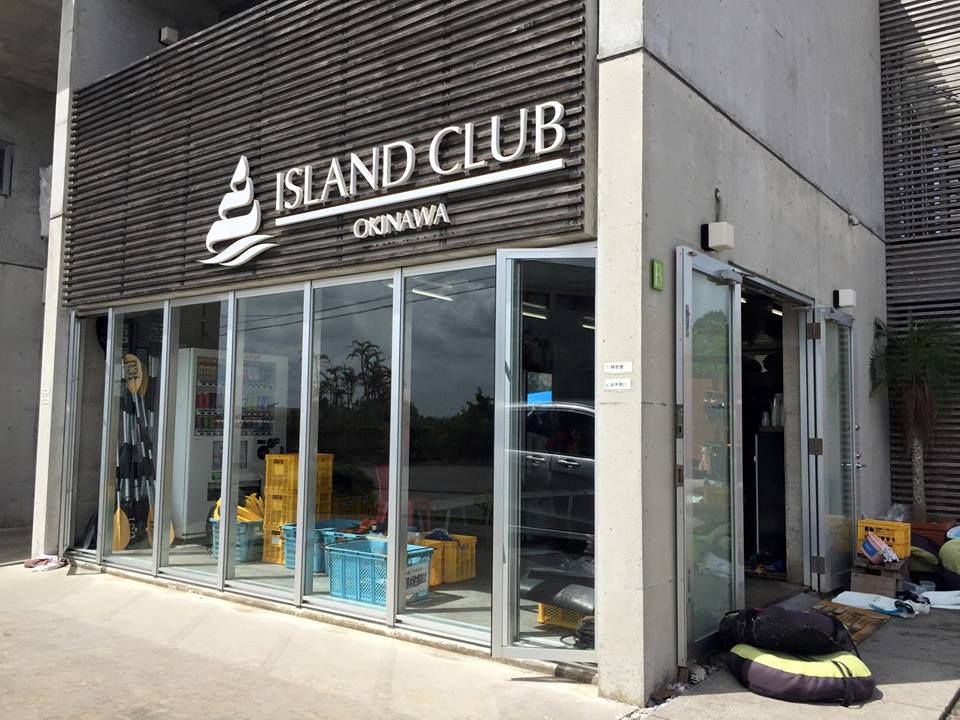 The blue cave in Okinawa is a cave in Maeda cape of Onna village in Okinawa Prefecture, fascinated by the mysterious blue world and many tourists of diving and snorkelling visit.
The Island Club is one of the famous shops on this snorkeling tour of the blue cave, located a few minutes from Cape Evada. A lot of visitors seem to come around in the usual year, and correspondence is very smooth.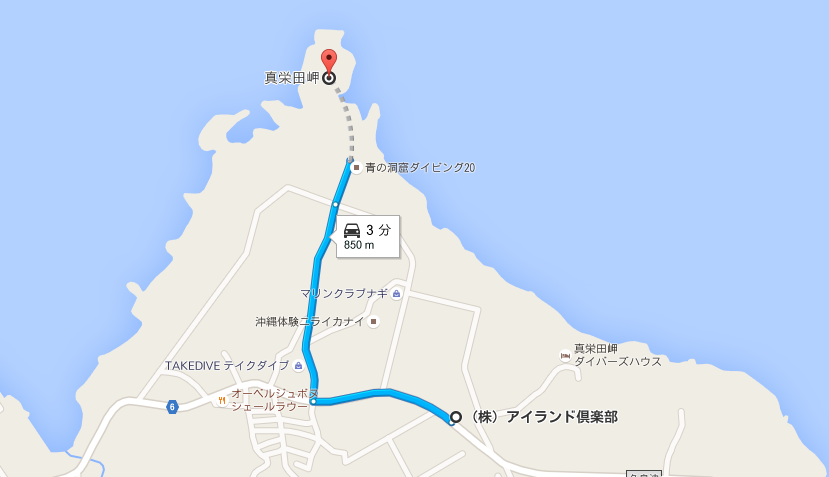 After changing to a wet suit, get on the tour van and go to Cape Maeda. All the sheets are wrapped in a blue sheet so that the van is fine even if it is wet.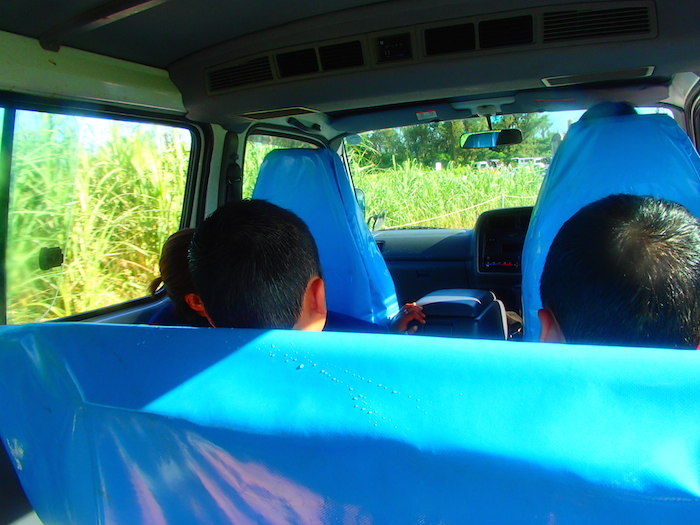 There is a facility for diving and snorkeling at Maeda Misaki, and there are vending machines and shops inside the facility. Also, there are beautiful shower facilities and parking lot of 100 yen per hour with 180 cars, which is fulfilling anyway. We are on tour of the shop, we need parking lot and shower stuff, so we do not need to use facilities here.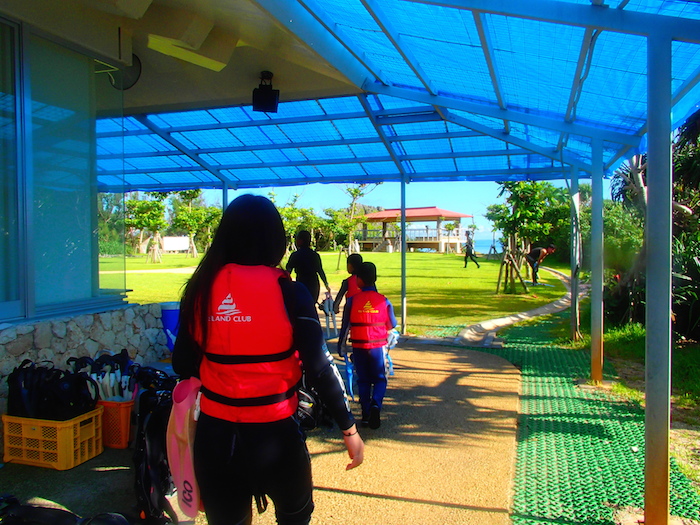 Here, we will take a snorkeling course all the time.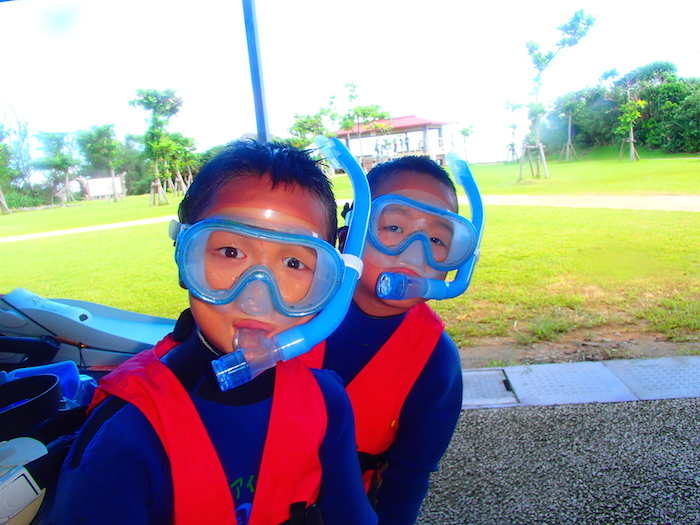 When the lesson is over, I will go down the long stairs on the north side of the cape along with the tour guide with the floating rings.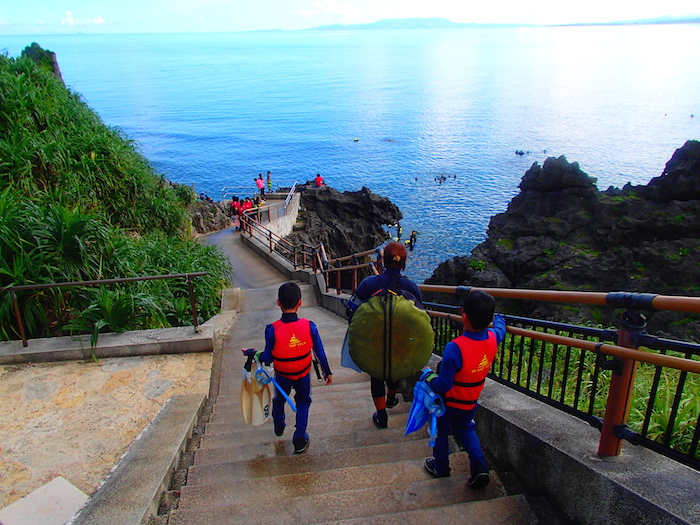 There are already many other tourists.
I will slowly get used to snorkeling. From here we will swim tens of minutes to the blue cave. Even a beginner is not an easy victory even for adults, so it requires some degree of preparedness.
However, because I am wearing a wet suit and a life jacket, I do not have to worry about drowning. However, how to use the fin (snapper) and snorkel requires some familiarity. If you get used to it, you will be able to swim with Swiss.
If you get tired, you can catch a rhythm held by the guide and take a break.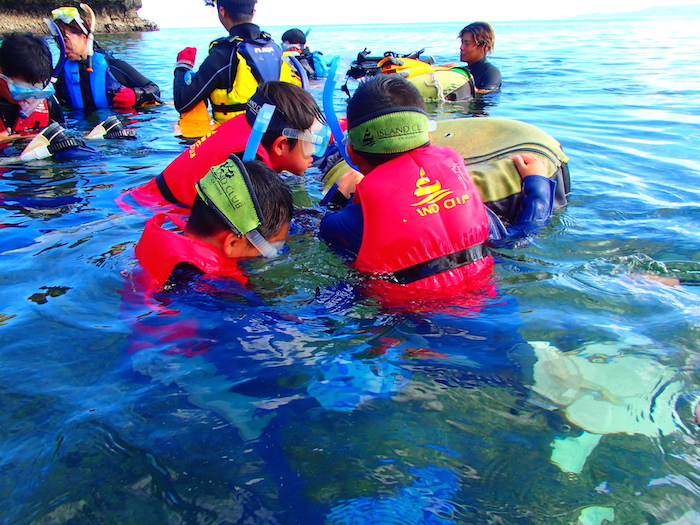 The blue cave, as its name suggests, is really blue!
There are a lot of big fish.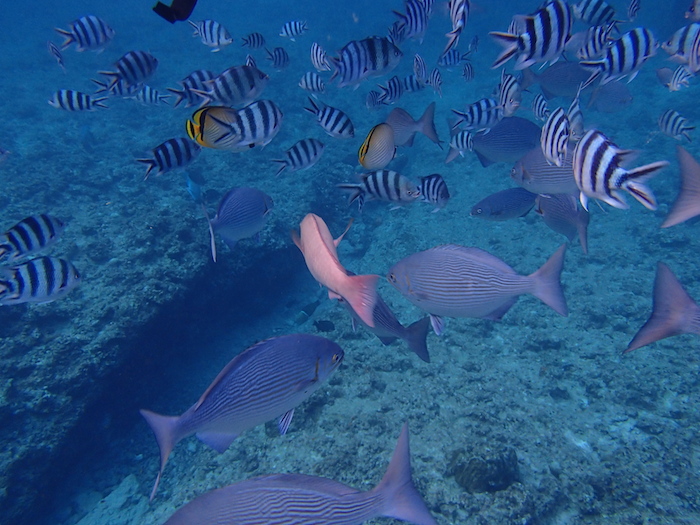 There is no warning against people approaching.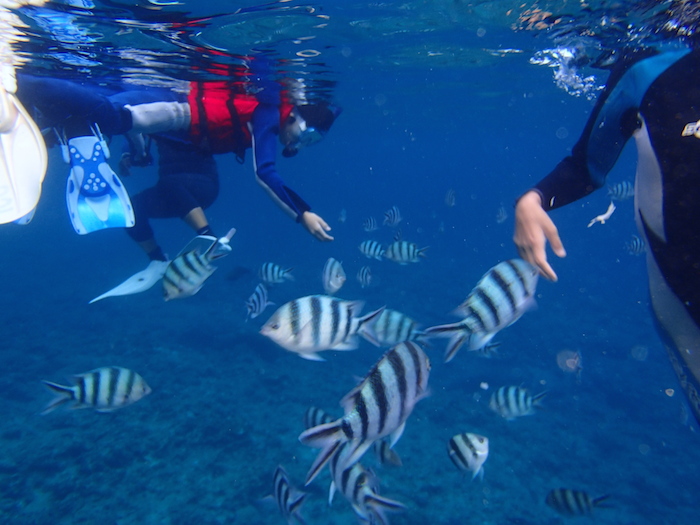 As the guide will give me bread, if you hold this, fish will come and you can feed.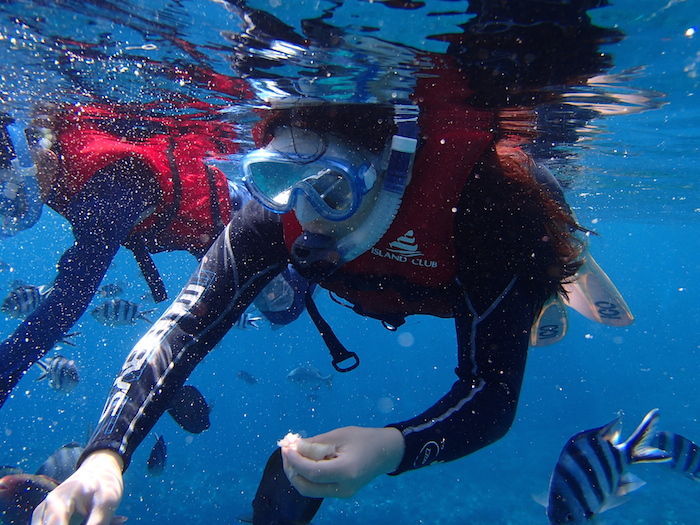 I wrote a variety of things, but clearly speaking, there is no such fun place! There are 5 stars!