I recently went to sightseeing in Asakusa Sensoji with my American friend.

Where is Asakura?
Kamigami underground parking lot is convenient if weekday.
If you are going by car, you can use the Kaminarimon underground parking lot at the parking lot on weekdays. The place is near Kaminarimon. Kaminari gate is visible in the back with the following pictures.
This parking lot is about 3 stories underground, and quite a few can be stopped. Still, because the weekend is full, it is difficult to use without waiting ahead of time. Just the other day, I abandoned my family to go on Saturday.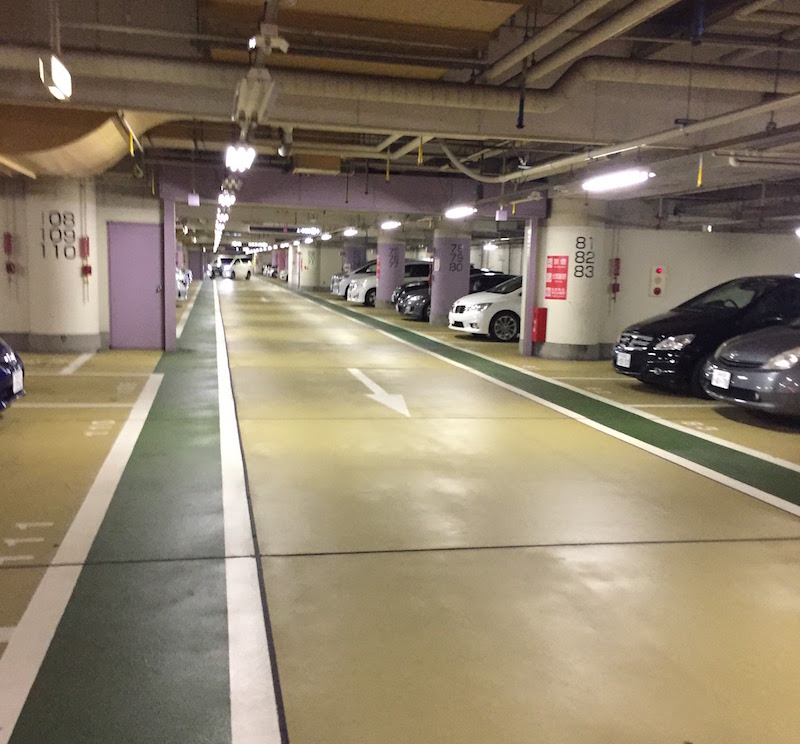 The usage fee is not very cheap. It costs 200 yen for 30 minutes, 600 yen per hour.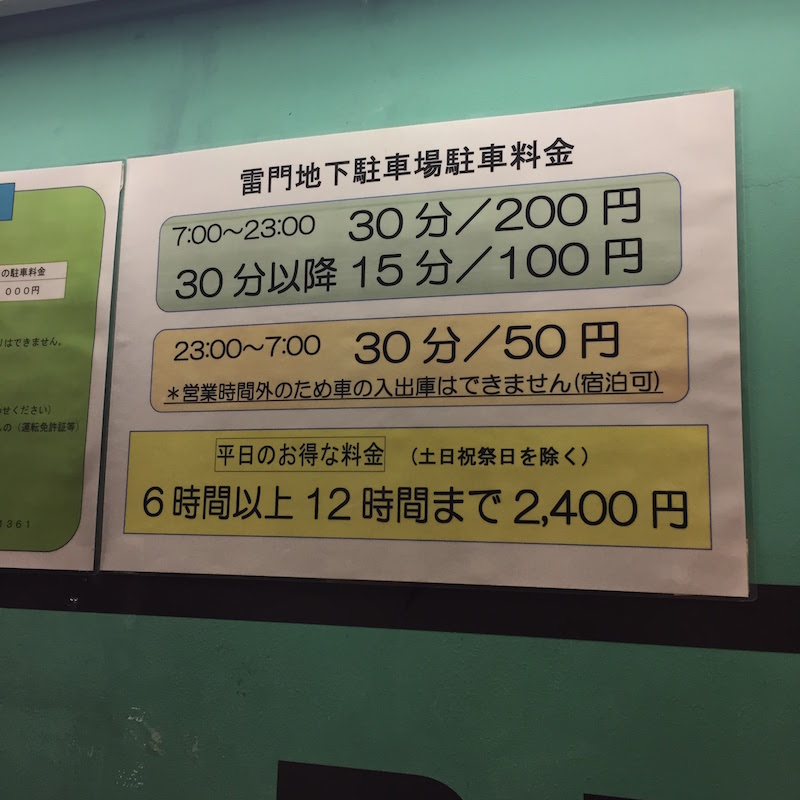 You can go out by going up the stairs.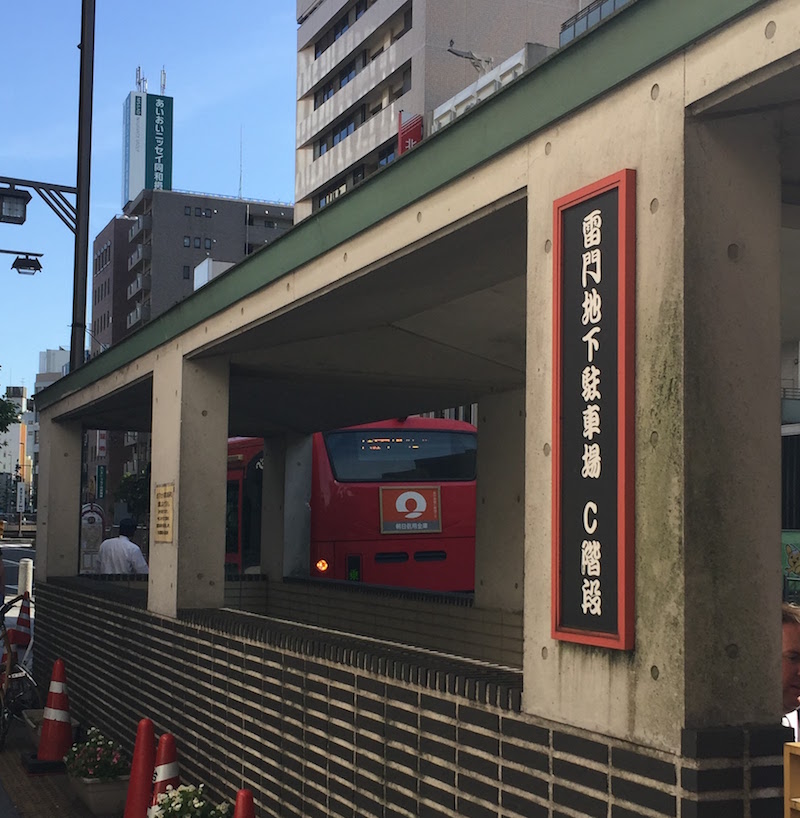 Sightseeing in Asakusa Sensoji Temple
Asakusa is the oldest temple in Tokyo, built in the 600's.
To tell you the truth, shyly, I came to Asakusa this time and noticed that "Senzouji" is another way to read Asakusa (浅草). There are many sights around Sensoji Temple.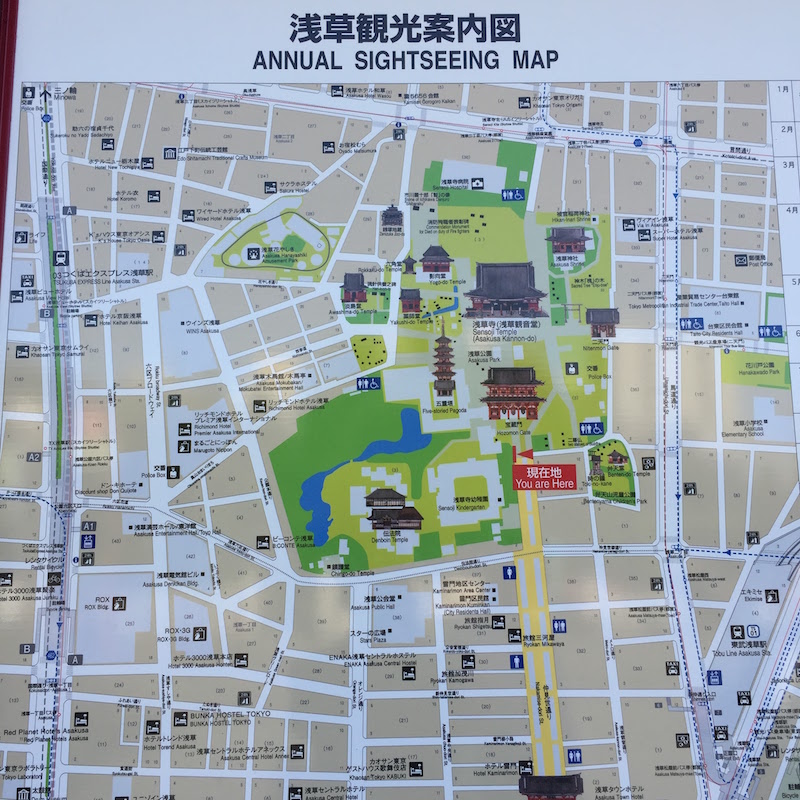 Entrance of Omotesando, Kaminarimon
First is the entrance to Omotesando, Kaminarimon. Because the wind felt and the thunder gods protect the left and right, I explained to American friends "Lightning gate" in English.
When I looked down under the Kaminarimon mark, I was pleased that "It is interesting" when telling an American friend that the name of "Matsushita Electric" was written and it seems that Panasonic made it.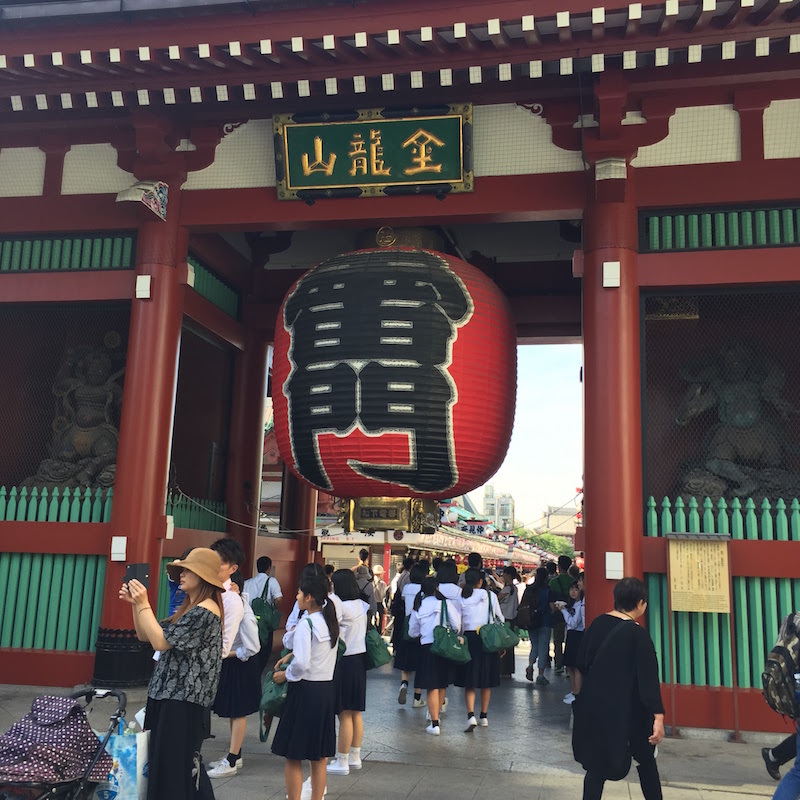 Omotesando where many shops line up
Omotesando is called as Nakamise. The shops are selling souvenirs, confections and the like. There seems to be about 100 shops.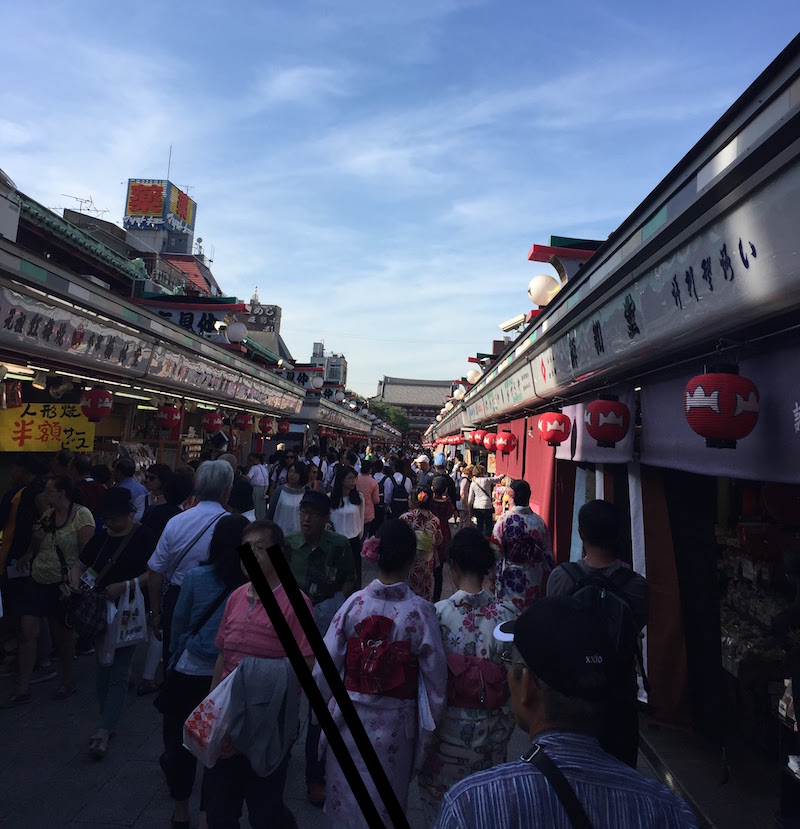 Several Ukiyoe prints were displayed on the way.
American friends seemed to be interested in Ukiyoe and asked, "What is the raw material of ukiyoe?" Unfortunately I do not know.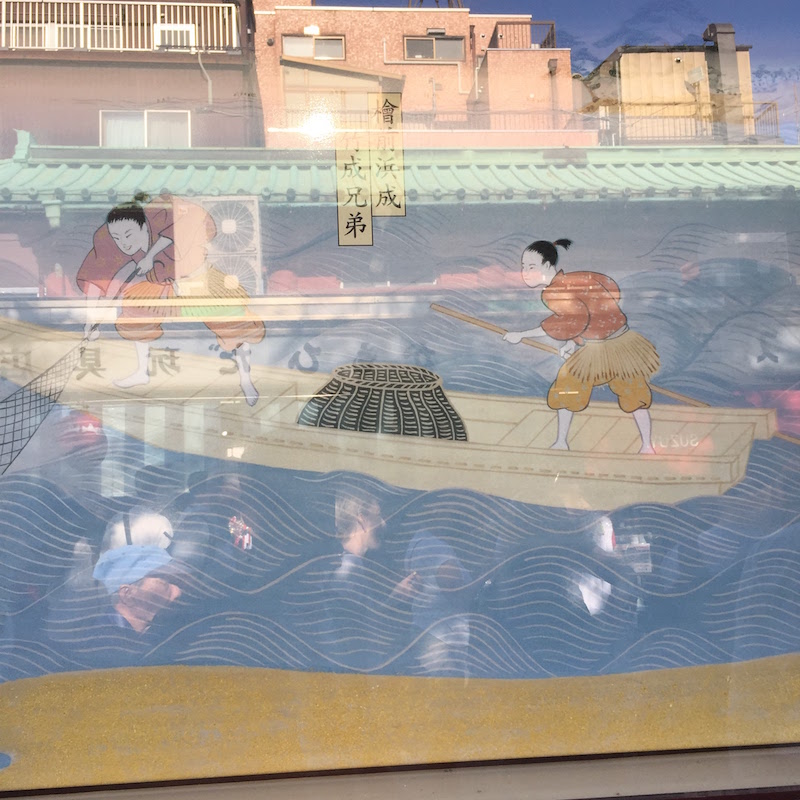 Houzoumon is impressive full mark
it is  Houzoumon which is located in front of the shopping street of Omotesando.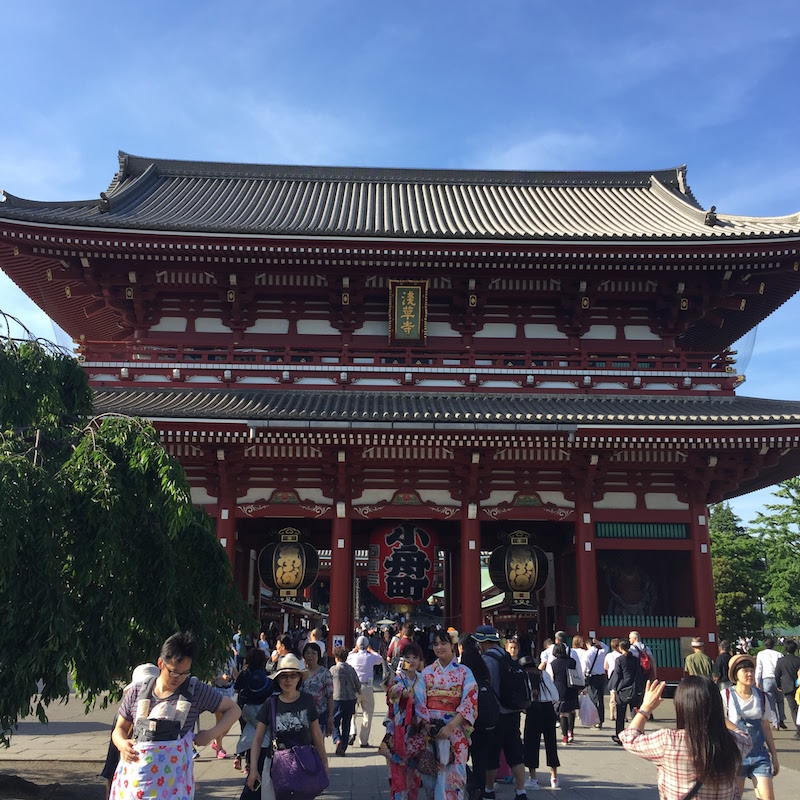 Behind the treasure house is a huge huge straw. I asked my American friend "What is this?", So I explained that it is "Old Japanese Shoes".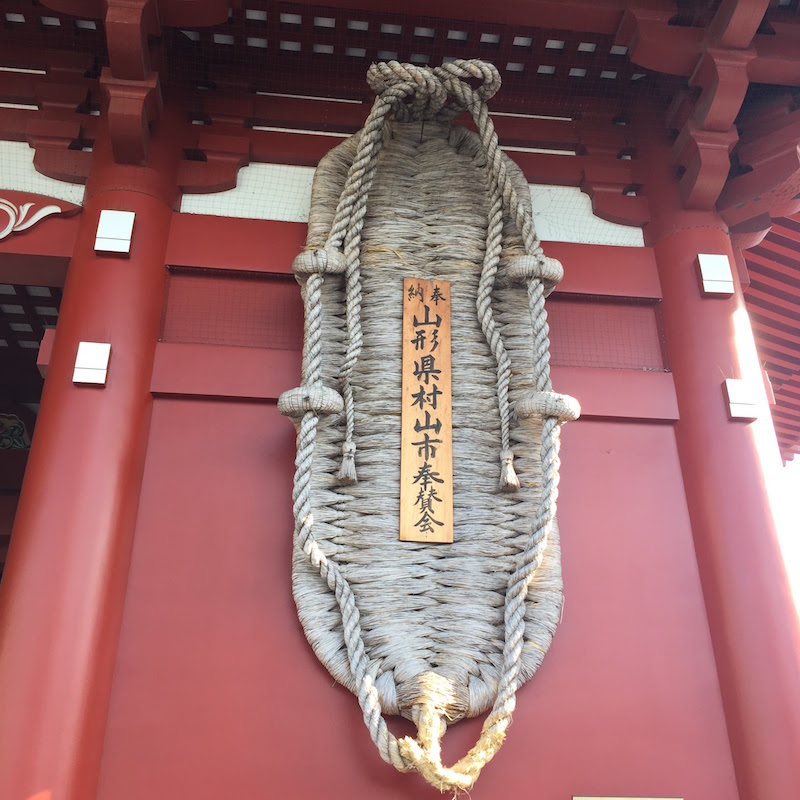 You can see the main hall.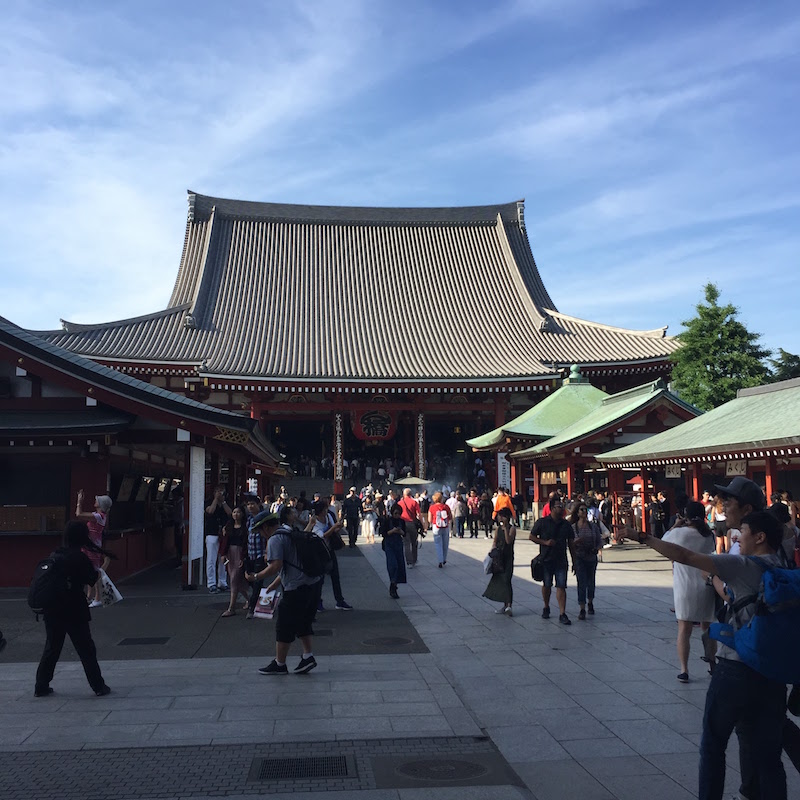 The five-storied pagoda is cool
There is a five-storied pagoda on the left. The five-storied pagoda is located in various places, but originally it seems that the building called Stupa originated to be built to worship the remains of Buddha's Buddha in ancient India.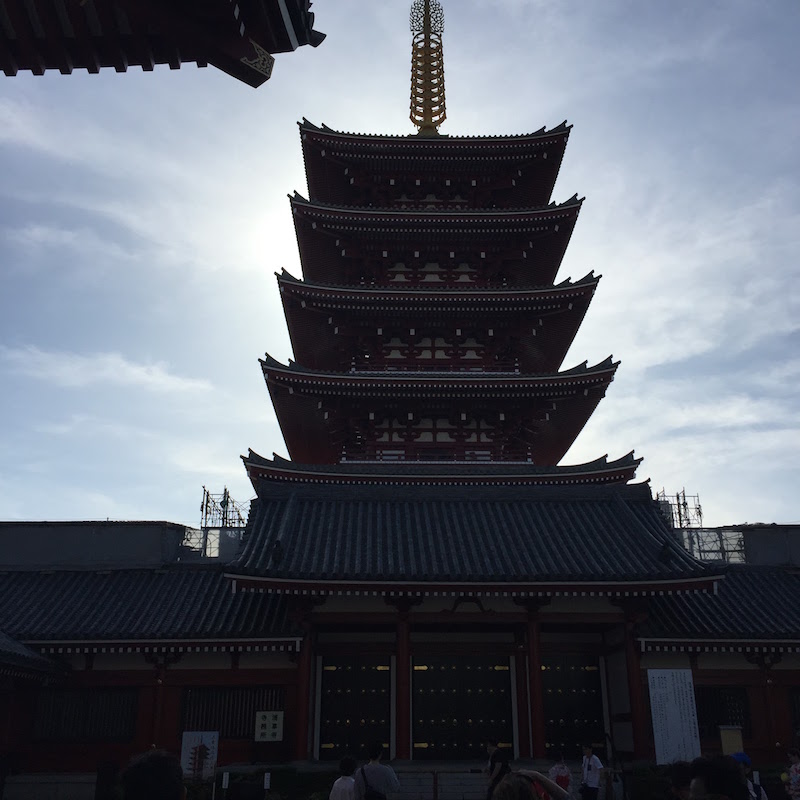 We should try the Omikuji
When thinking that there was a crackling sound near the five – storied tower, tourists were pulling out the omikuji. This is paying 100 yen without permission, and it has become a mechanism to make one stick from the iron box with the number. The hole in the box is small and you have to shake it considerably, the stick will not come out.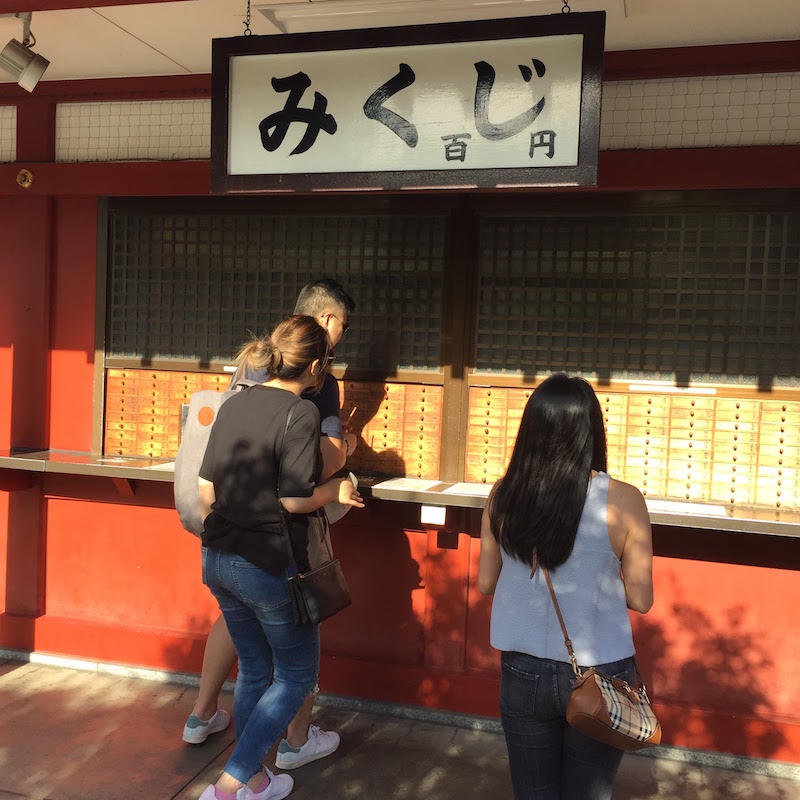 My american friend got the least fortune one. Oops.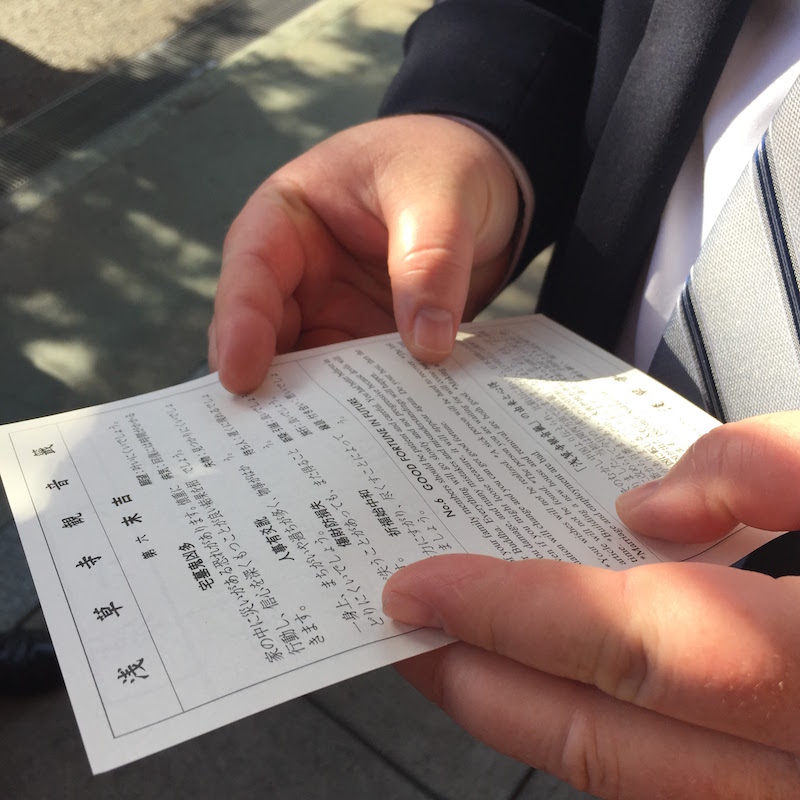 The statue of the Sakara Dragon King
This is the statue of the Sakara Dragon King.
Sakara Dragon King is a king of Ryugu who appears in Taro Urashima, a famous old Japanese story. Sakara Dragon King is one of the eight dragons kings. They defend Buddhism, which appears in the Lotus Sutra.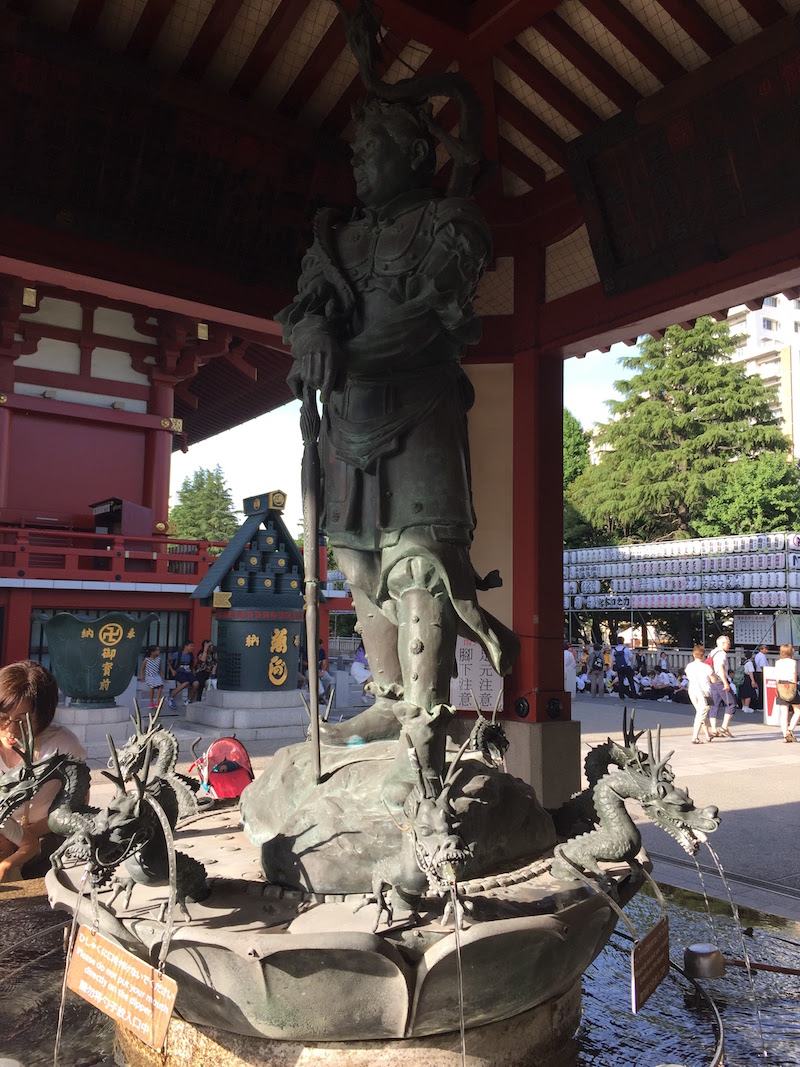 Jokoro
In front of the main hall there is a huge incense burner which cooks incense incense called a stone incense burner. Tourists are approaching and are taking a smoke. This seems to be doing to cleanse up.
Personally I do not dislike the smell of incense.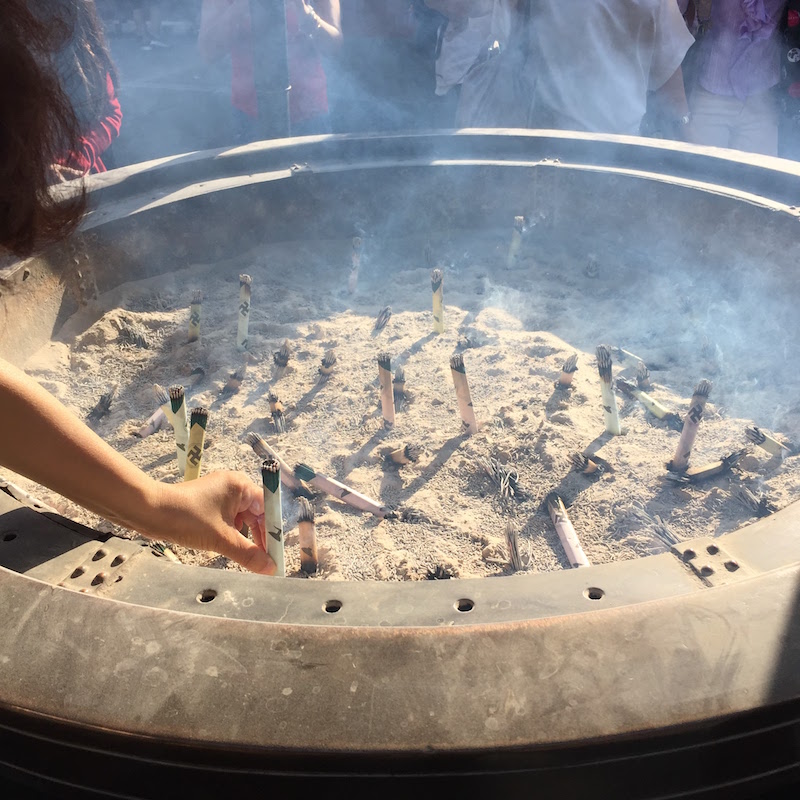 Main hall of the Sensoji
At last, I arrived at the main hall. This is the most important building of Sensoji Temple where Kannon is resting. Japanese people often heard Kannon, who actually is it? I think that there are few people who can be answered that they will be asked.
Kannon is an abbreviation for Kansei Bodhisattva or viewable bodhisattva. Bodhisattva is promised to become a Buddha in the future, but it seems that those who are still practicing now and are trying hard in this world to save people and living things.
It seems that Buddha is an excellent being object of Buddhist faith, it seems to be called "saint" in Christian like Catholic.
In other words, it means that it is Mr. Kannon who is promised to become a saint.
By the way, it seems that the statue of a general Bodhisattva is a trainee and the Buddha who was a prince is modeled. For that reason, it is said that various kinds of decorative items like Prince like crown and earrings are attached.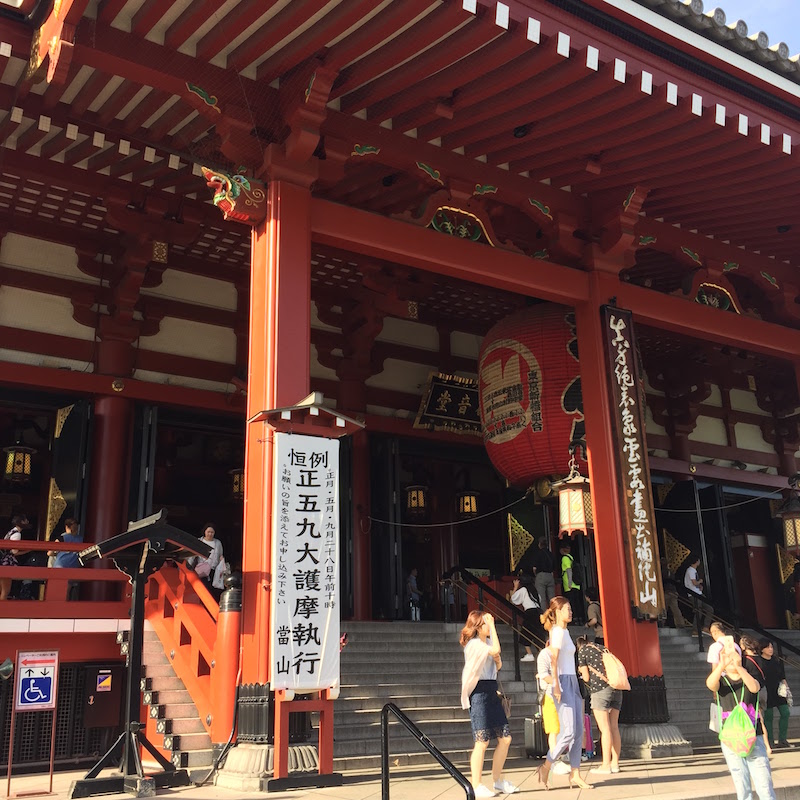 On the ceiling of the main hall is a picture by Tenshin.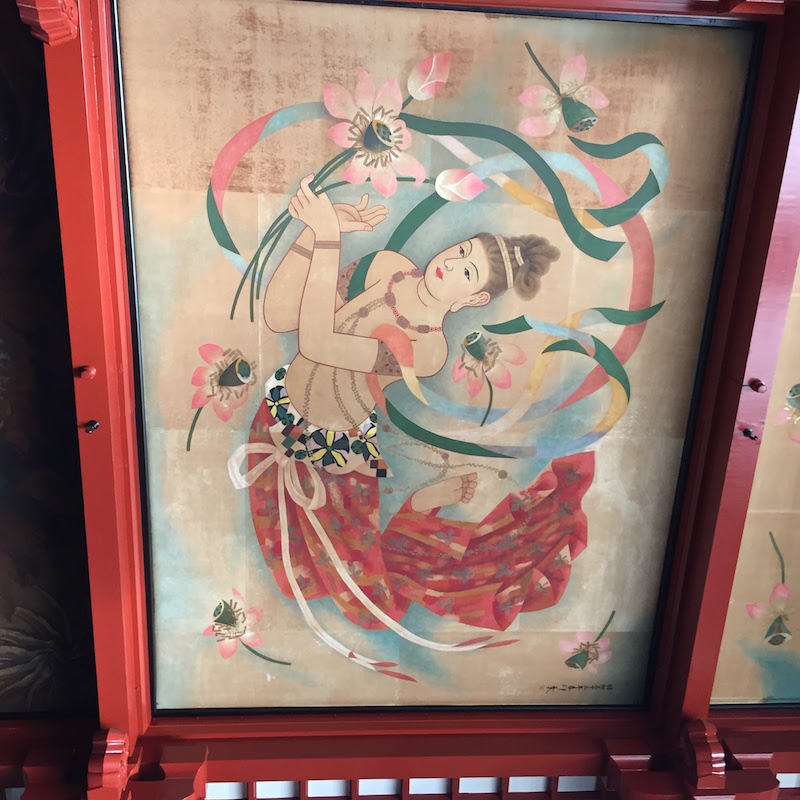 This is a dragon. It is cool.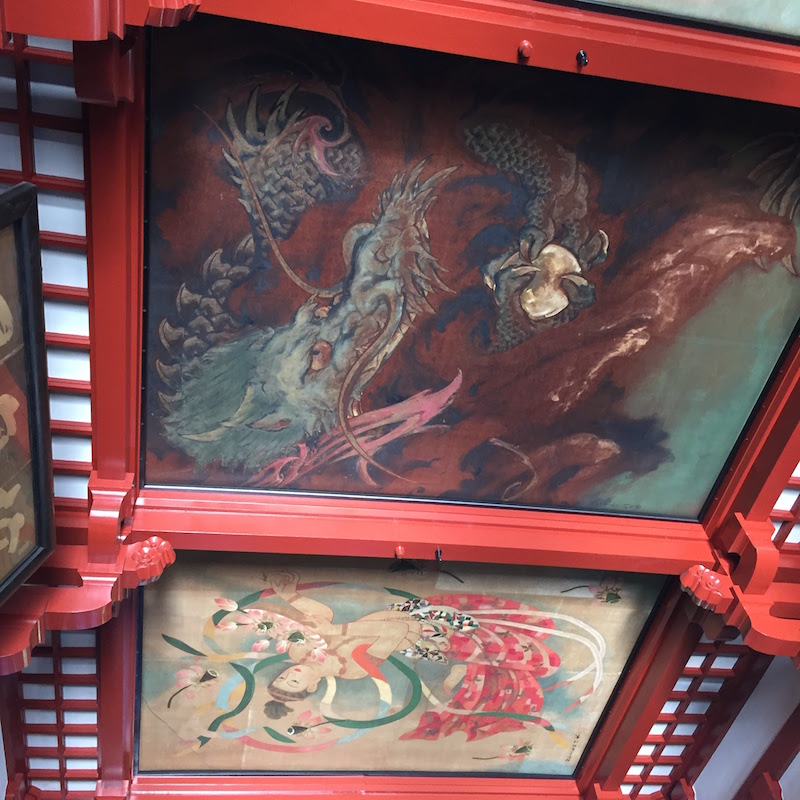 From the main hall you can see the Takara store.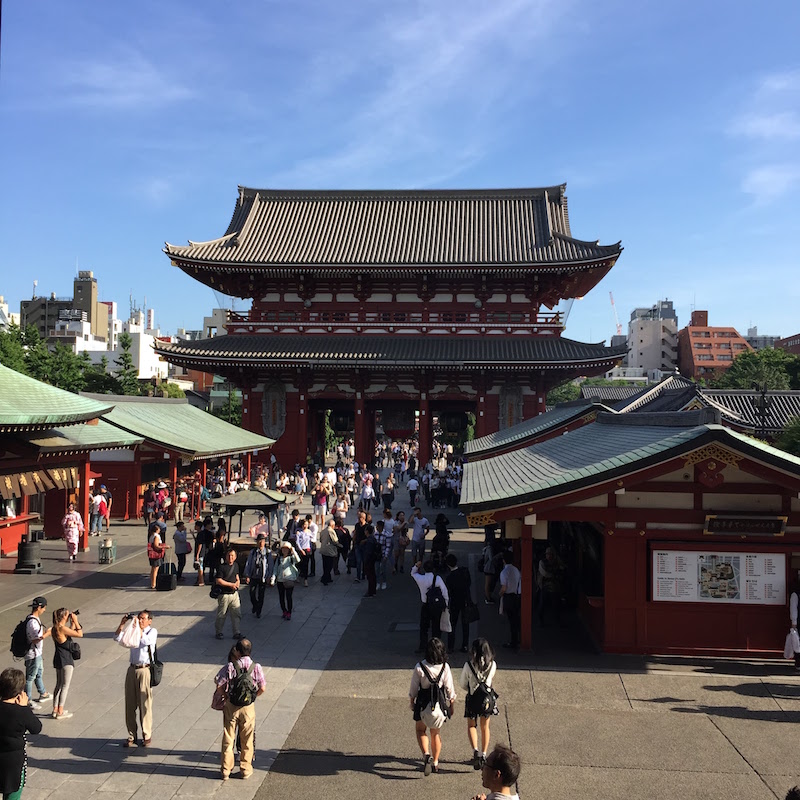 Let's go back through the back street on the way home.
Let's go home through the back street of Omotesando on our way back in Asakusa. There are two reasons.
The first is because there are few people.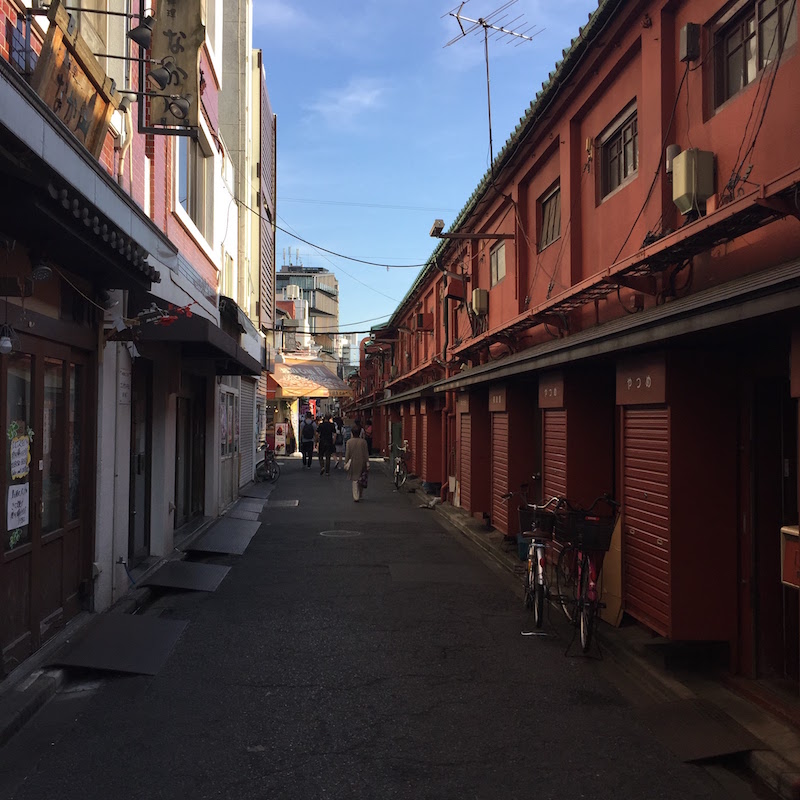 Another reason is that there are shops with delicious melon buns. Meronpan of Asakusa is famous for Hanasakudo and Alteria · Bakerly.
The following is the location of each shop. If you have plenty of stomach, you may do a ladder.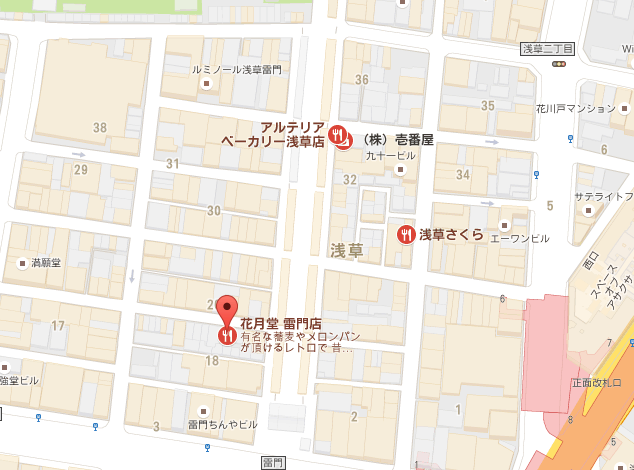 This time I stopped by Alteria · Bakery.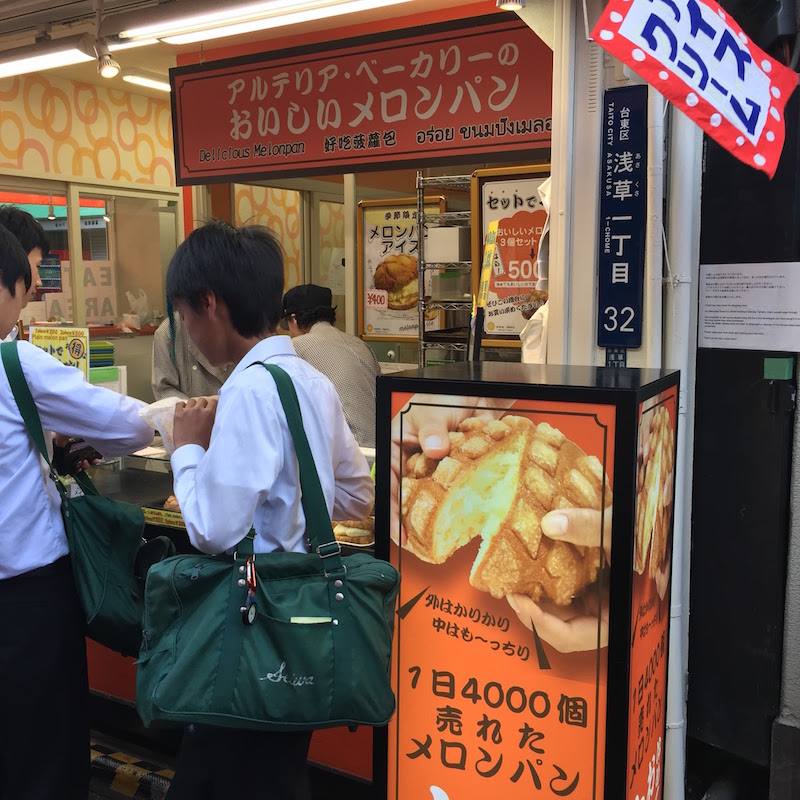 If money and time are affordable, rickshaw rides may be good
If money and time have plenty of time, a rickshaw ride may be good. However, it is quite awesome. It's 10 minutes 3000 yen. .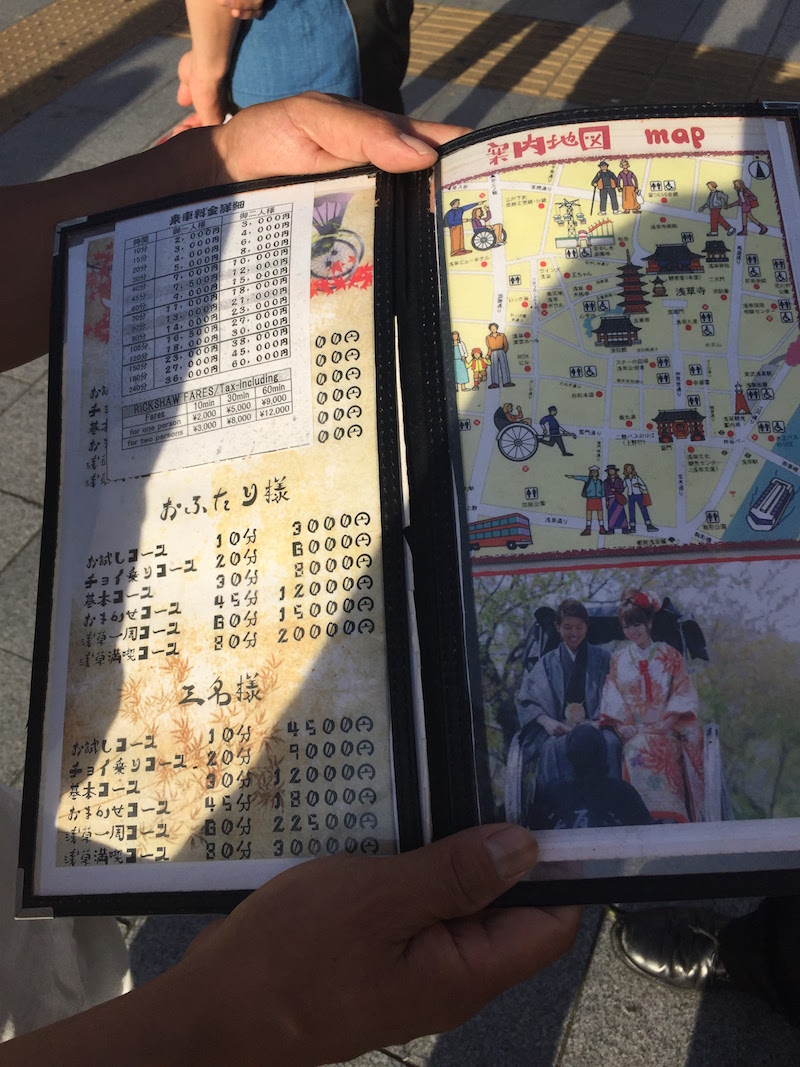 Summary
There are many more tourist attractions around Asakusa Temple. I think that I also have a chance to go again so I would like to extend my legs to another spot this time. There are also interesting guide books below, so I think I will purchase it.