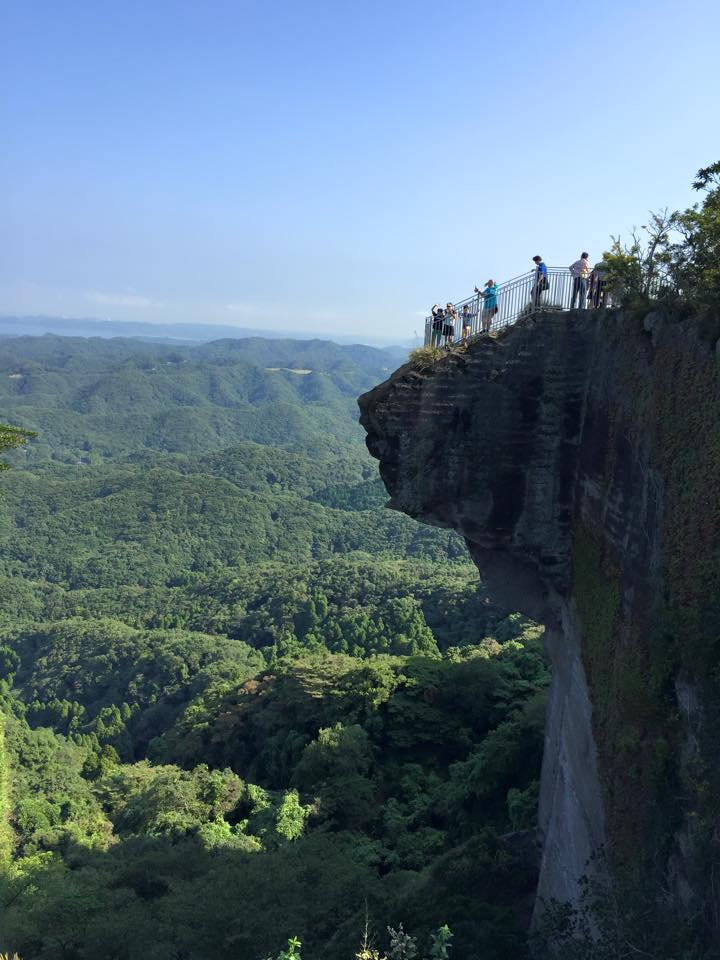 What is Nokogiriyama?
If you want to go to Chiba Prefecture for sightseeing, you'll definitely want to visit Nokogiriyama. The meaning of Nokogiri is saw and Yama means mountain. Therefore, Nokogiriyama means Saw Mountain. If you have a chance to visit there, I think you can understand why.
It is a mountain located at the border of Azumi-gun Kunan-cho, Chiba Prefecture and Futtsu City in the southern part of the Boso Peninsula.
Nokogiriyama is a very low mountain with an altitude of 329 meters, but it is a sightseeing spot where you can enjoy a superb view. In fact, Nokogiriyama is a famous tourist spot that is integrated with Kanto's oldest craving place, which was opened by Gyoki, after the emperor of Emperor Shomu about 1300 years ago.
I wanted to go there for years, but finally I was able to go with my family and my friend's family the other day. The aim is of course the famous place called "hell peek".
Where is Nokogiriyama and how to get there from Tokyo or Kanagawa area?
Nokogiriyama is in Chiba.
Easy way to get to there from Tokyo is to rent a car. It takes only 1 hour.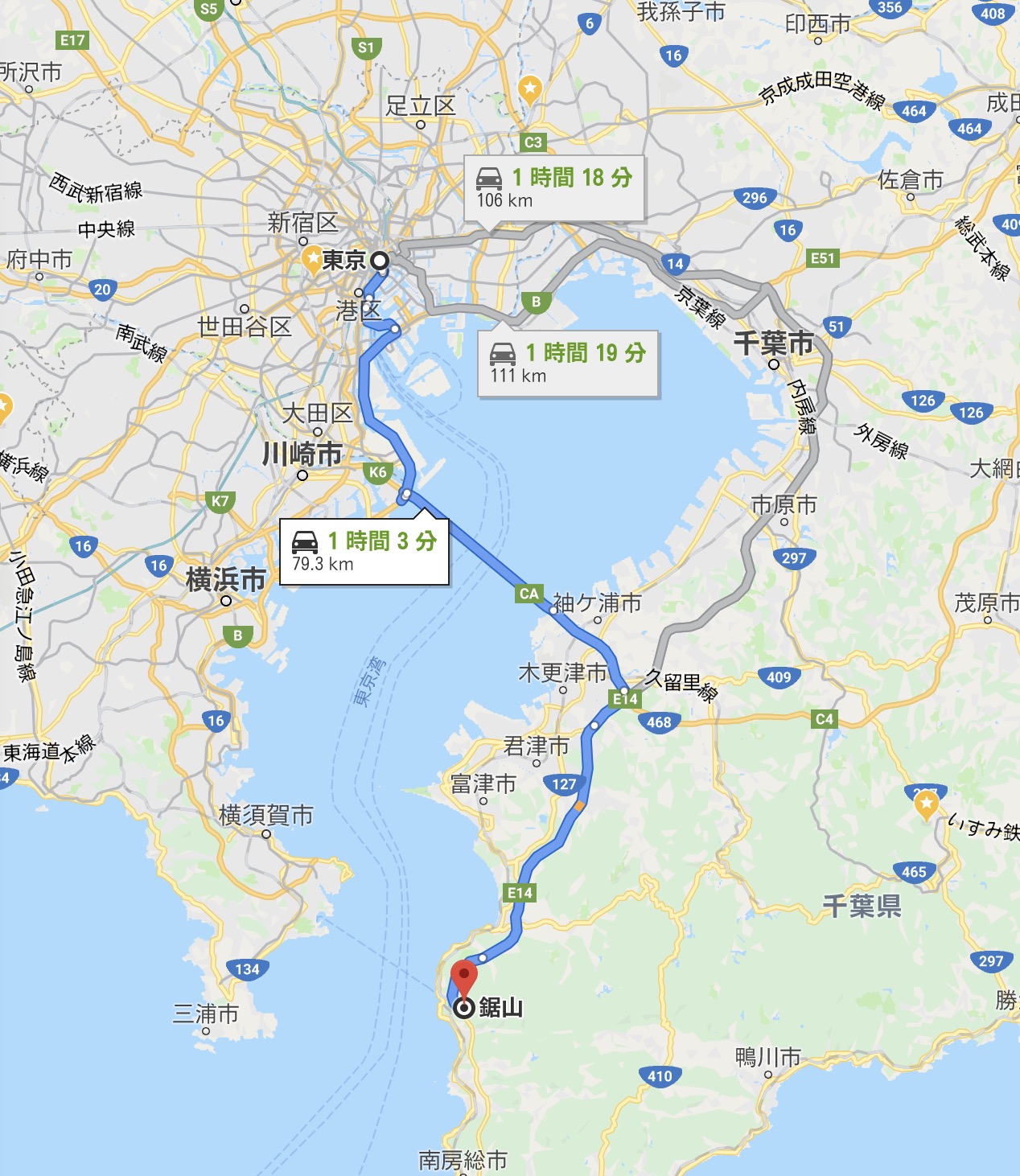 If you want to train, it takes about 2 hours or less.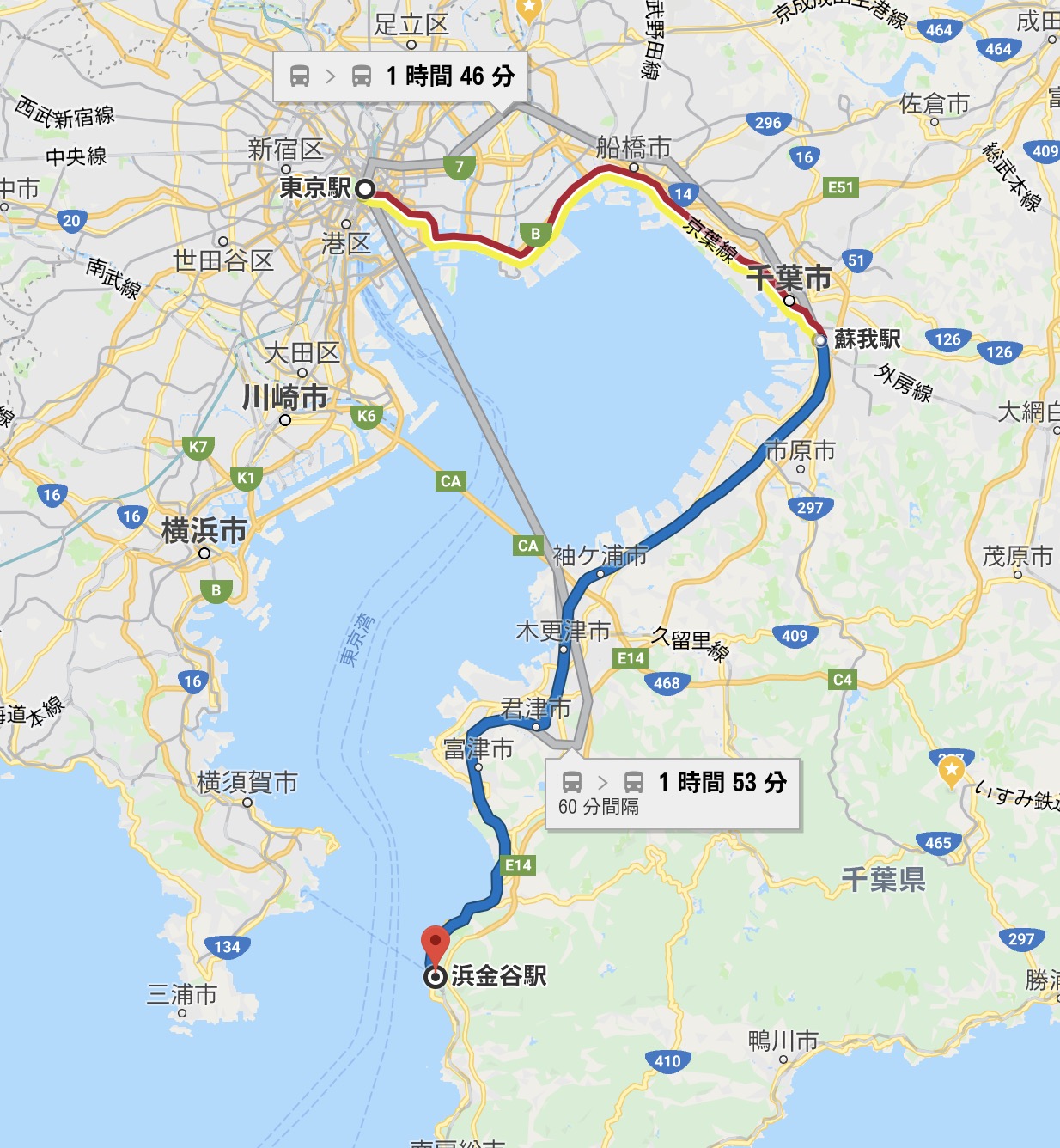 If you are in Yokohama area, we also can try to use ferry.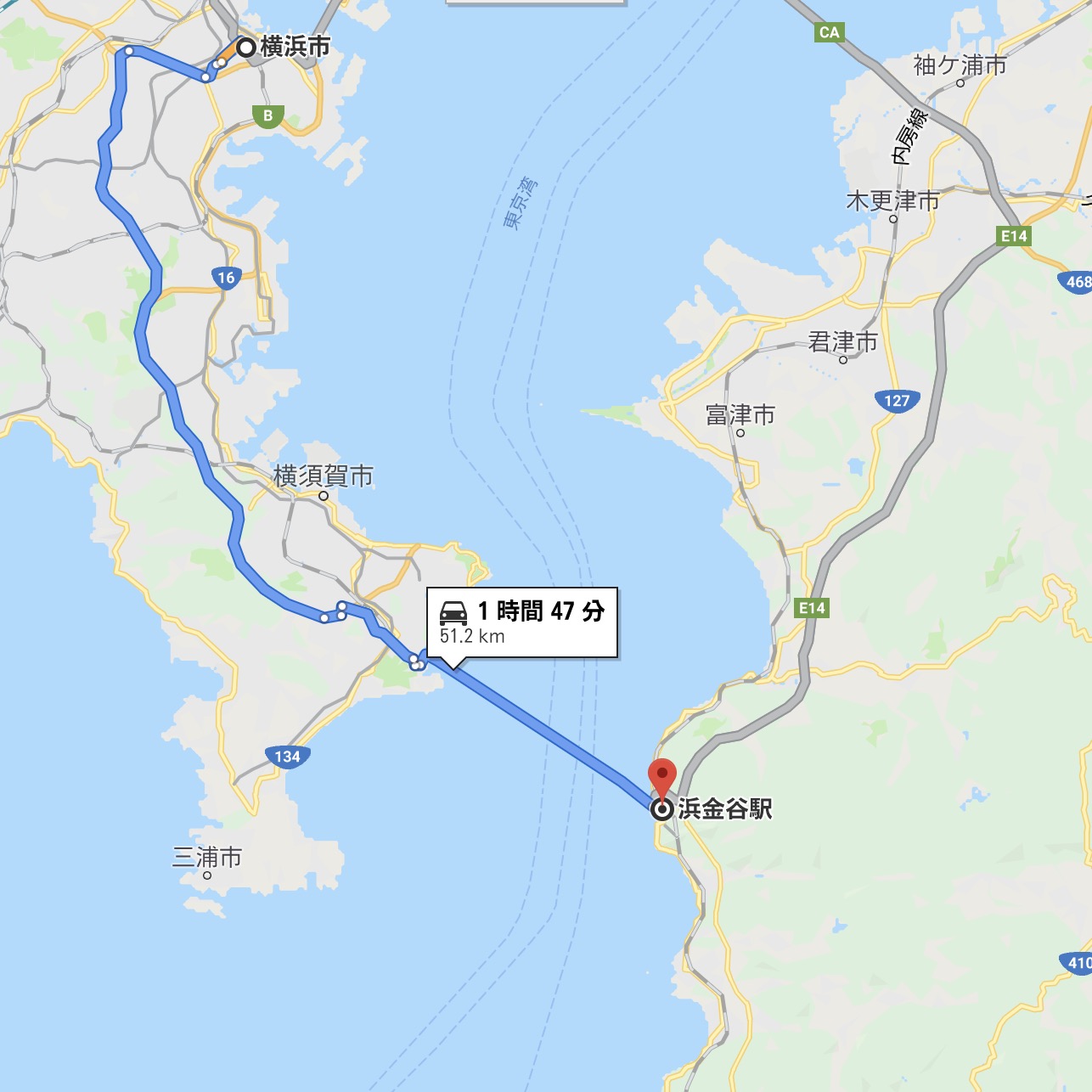 If you use train, we are arriving at Hamakanaya station. To the station of ropeway, it takes 9 minutes by walk.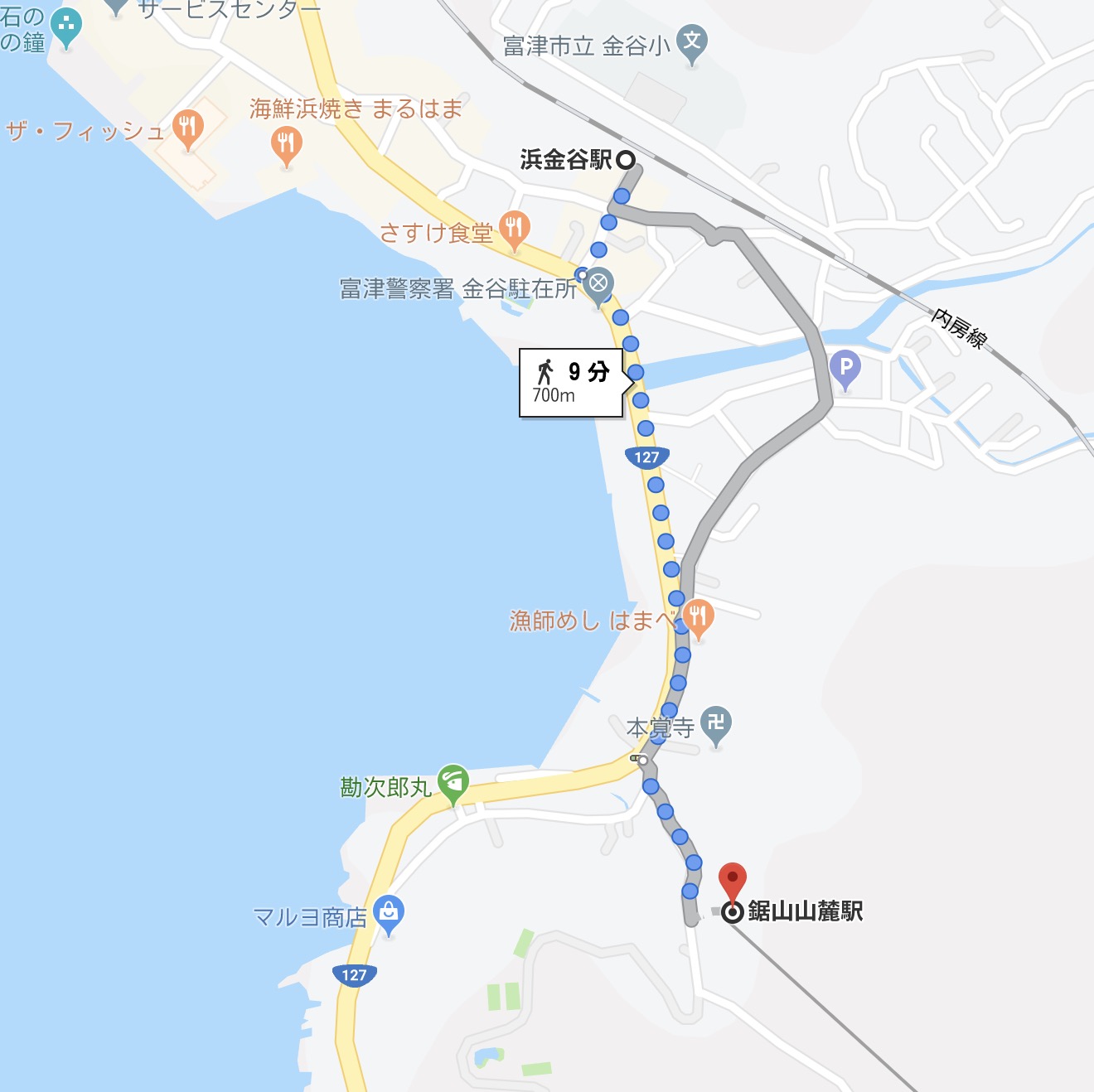 How to get to the top of Nokogiriyama? Nokogiriyama Map
There are several ways to get to the top of Nokogiriyama. The most famous way is to go up using the ropeway, which is the easiest. Next, you can use the summit parking lot using a toll road. Either way, it will cost money anyway, but in fact, there is a free parking lot on the east side of Nihon-ji, where you can enjoy hiking.
Below is the hiking map for Nokogiriyama.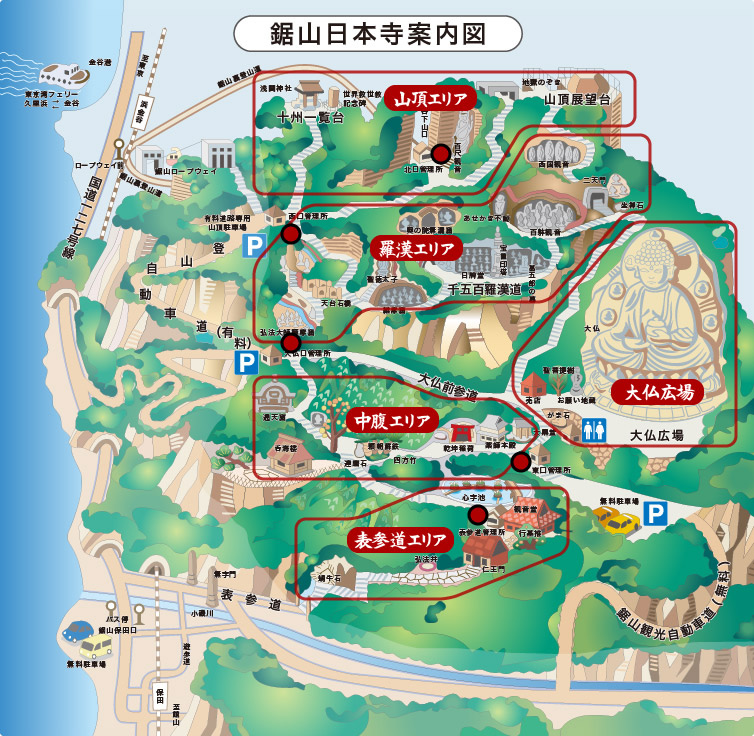 Free parking lot at Nihon-ji
Since I heard that Nokogiriyama is very crowded during holiday season, we left my home at 5 am and arrived at the site at 7 am. This was a right decision because when we returned around 9:30 after we enjoyed hiking, 50 parking spaces became full and the road was full of cars. So, please remember that if you want to use this parking lot during holiday seasons, arriving at 9:00 a.m is too late.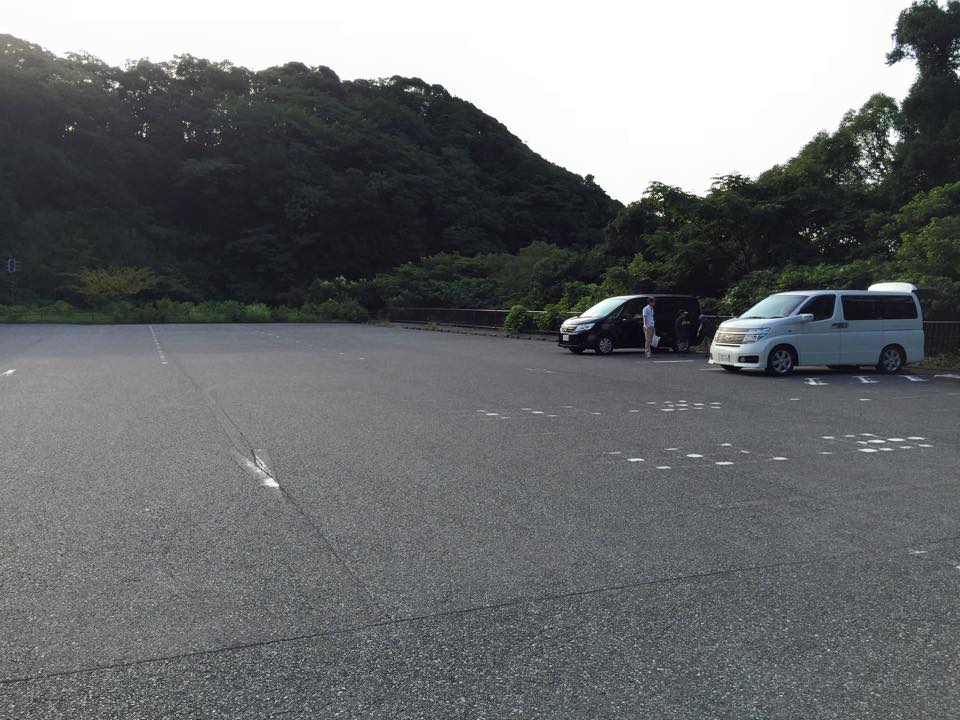 Nkogiriyama Hiking from Nihon-ji parking lot
The gate opens at 8:00
We arrived the parking lot at 7:00, but needed to wait until the gate was open at 8:00.
The admission fee is

600 yen for adults and 400 yen for children.
We should pay the admission fee here. We need to pay the fee no matter where you come from. The price is 600 yen for adults and 400 yen for children.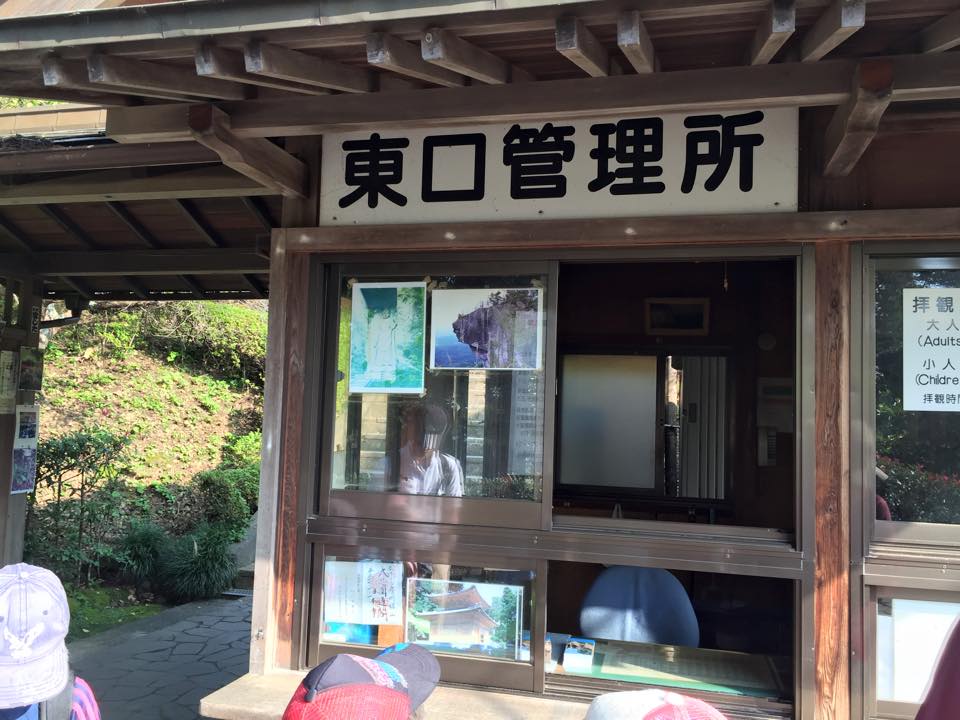 We need to keep going up the stairs..
For this hiking, we need to keep going up the stairs. This temple was made by cutting down the slope of the mountain. Amazing work!!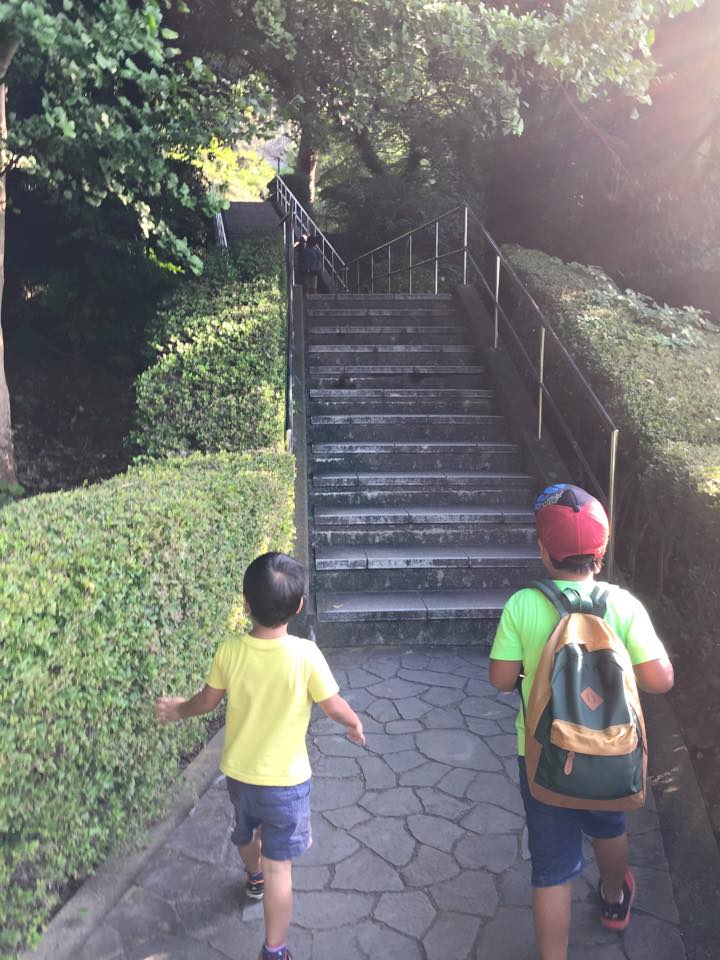 There are many Buddhist status
On the road to the summit, there are various statues of Buddha, including the famous Buddha.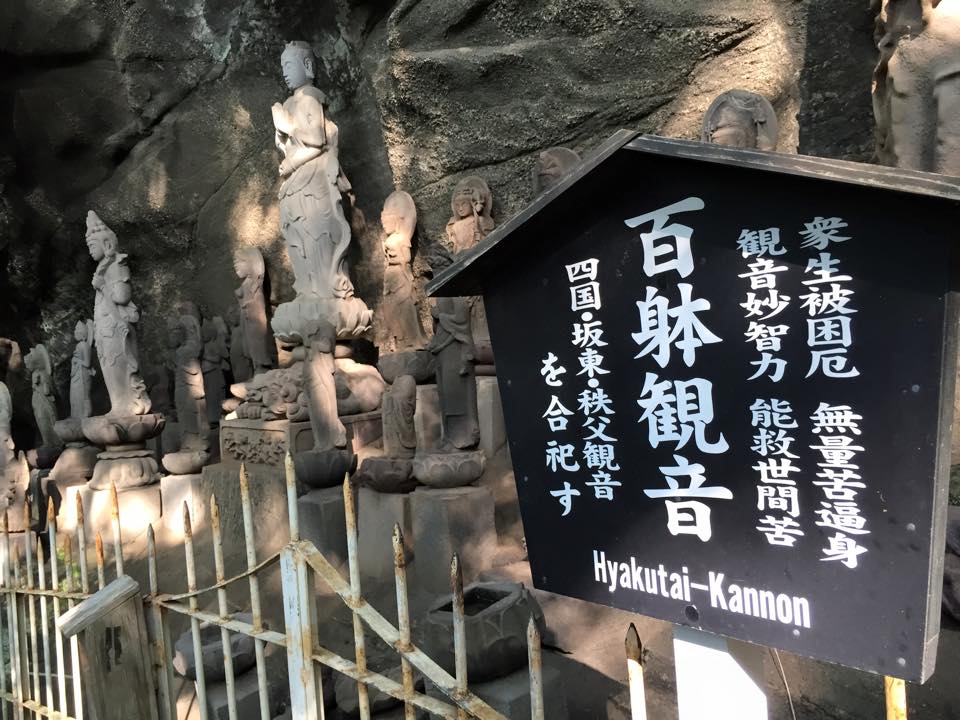 The road to the summit of Nokogiriyama
there is also a road that was cut through the rock. It was so amazing.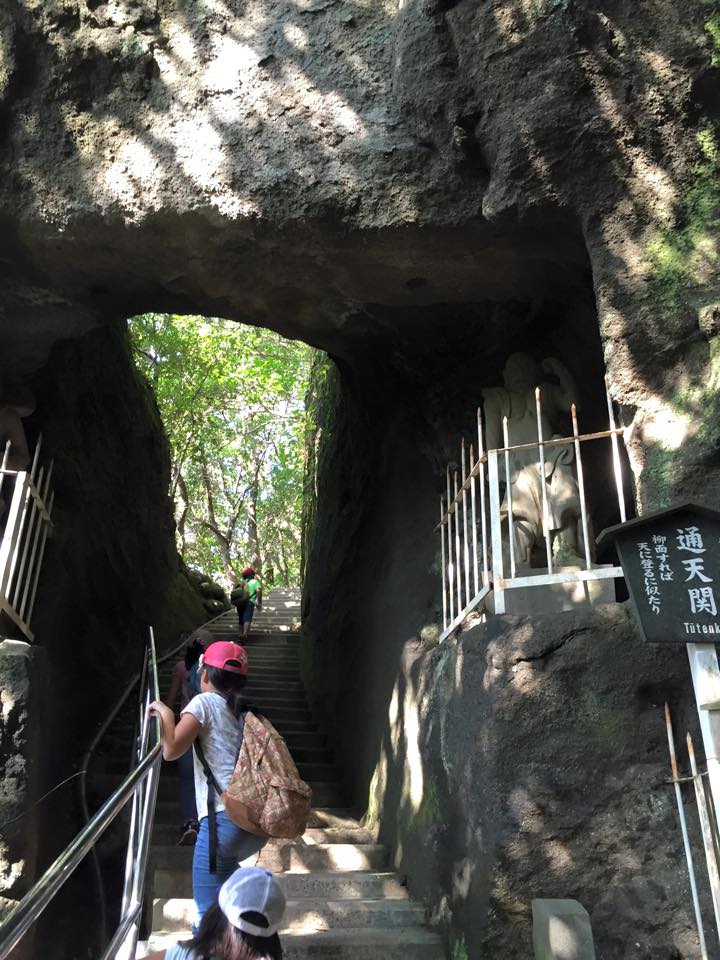 Go up, go up and go up the stairs. I was getting tired..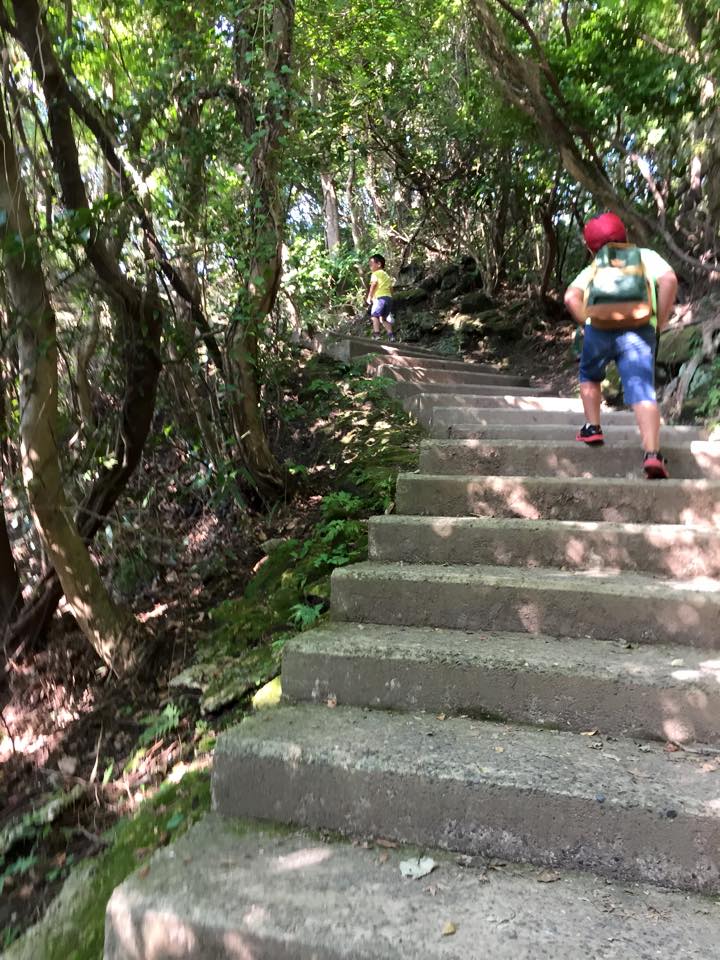 It takes about 30 minutes to reach the summit. But I was pretty tired.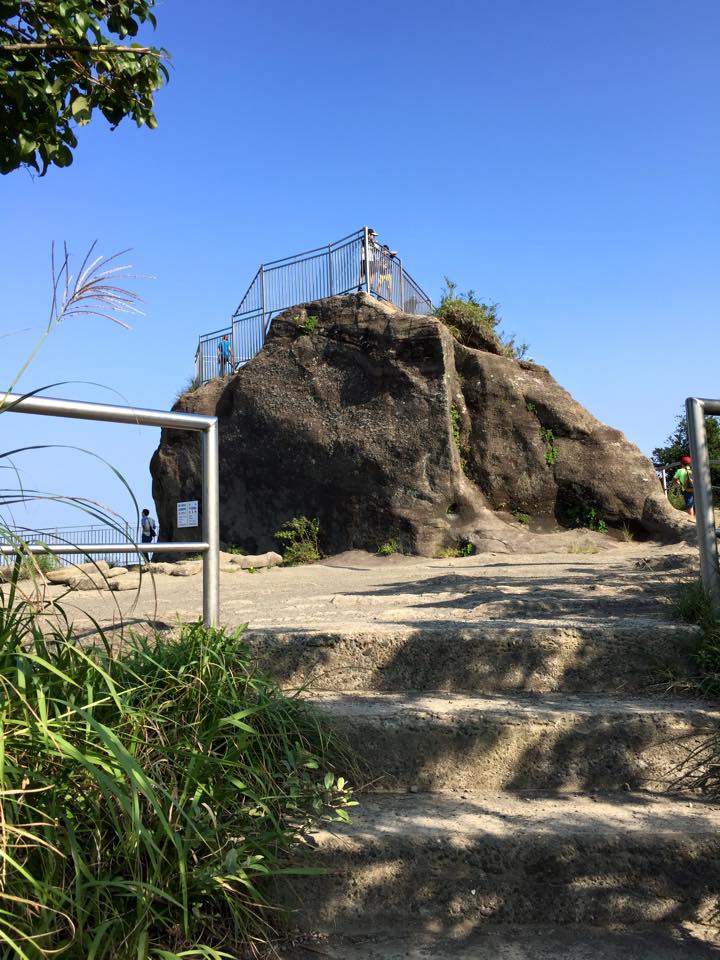 Amazing view of Nkogiriyama and peeking into hell
From the top of the mountain, you can get a great view. You can see the ferry from Kanaya Port to Kurihama. I didn't think I could see the Miura Peninsula. In this way, it is quite close.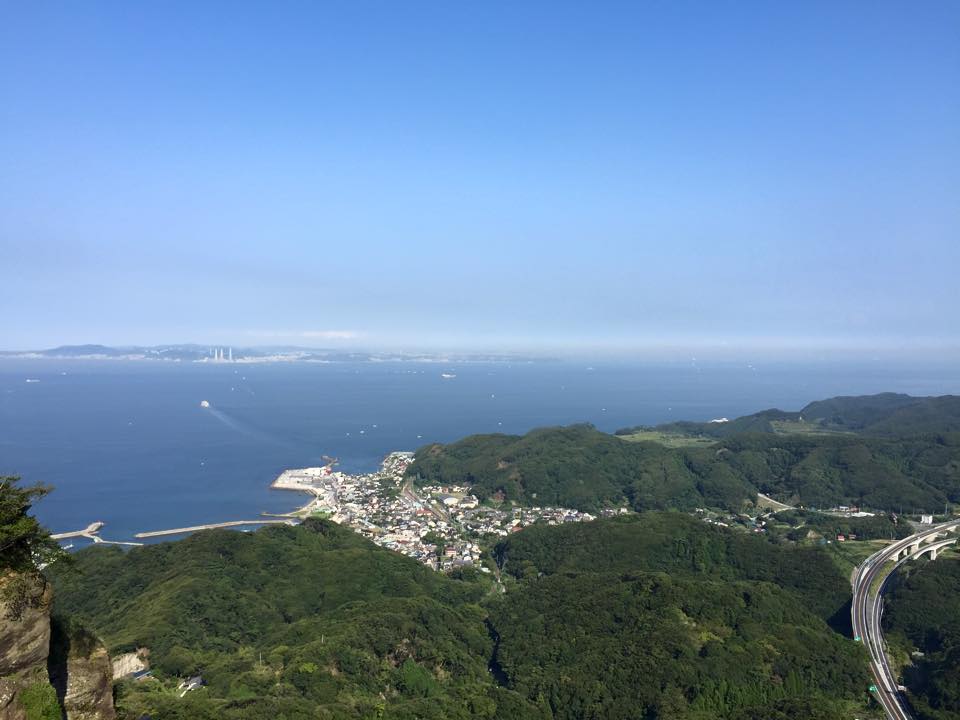 When we look down, we can see a sight of your feet. If you jump off, you will definitely die.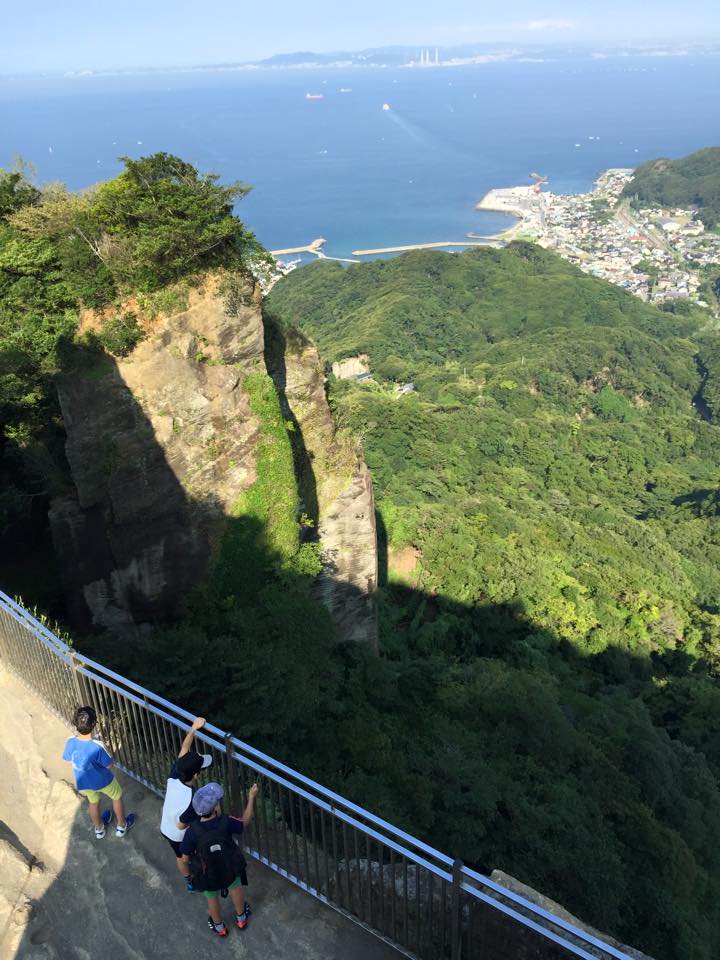 The most famous spot, peeking in hell
This is the most famous spot at Nkogiriyama, peeking into hell. As you can see, the view point is very scary.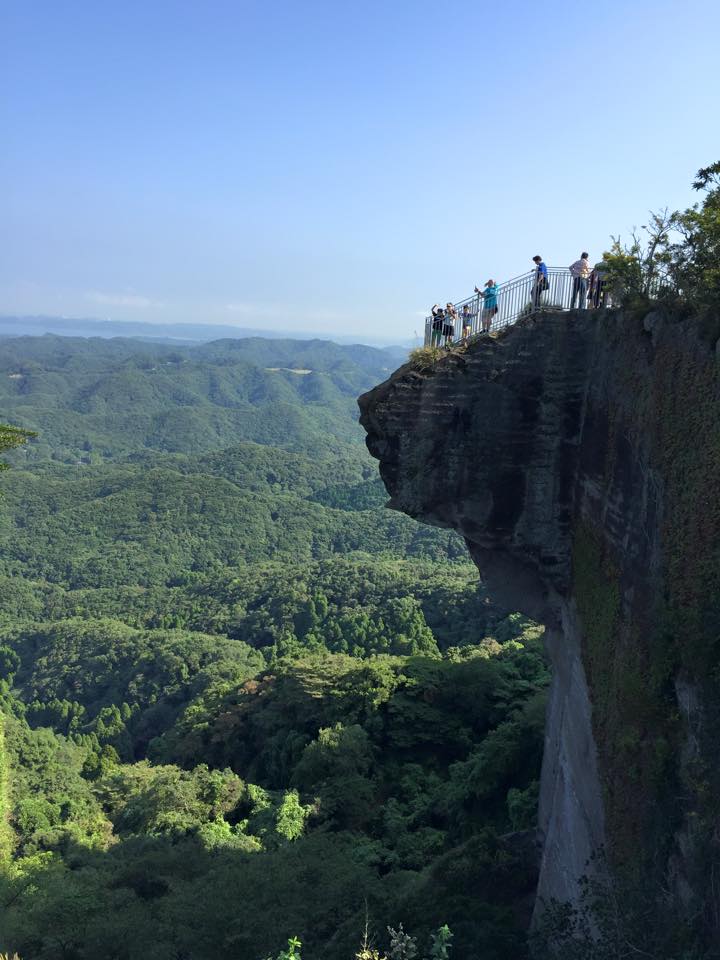 the giant Kannon status
If we go down from the summit, we can see the giant Kannon status.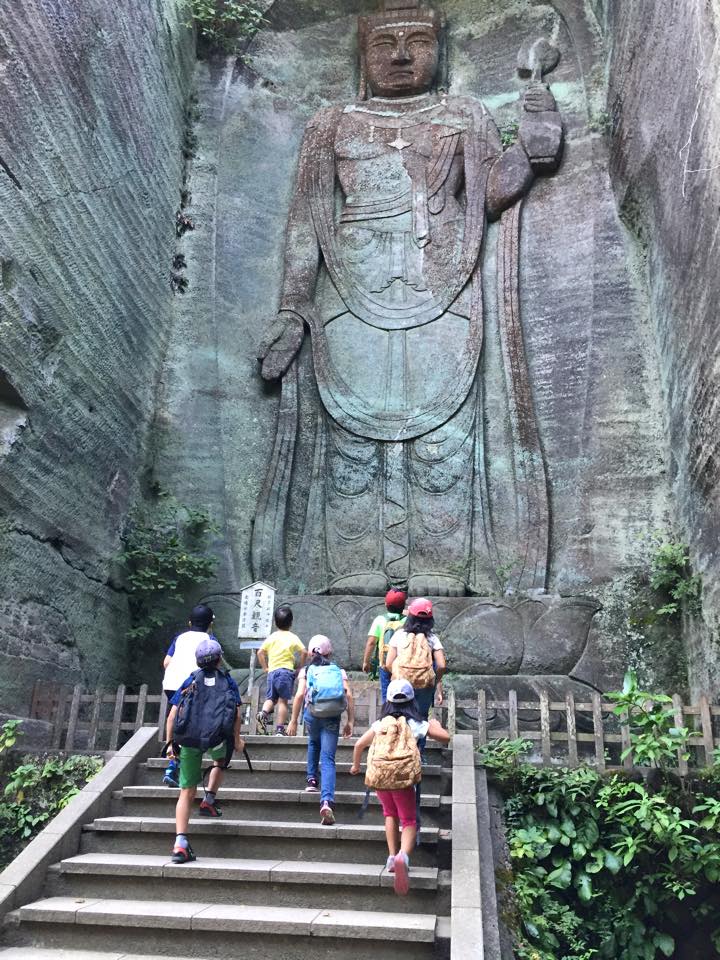 It take only 15 minutes to return to the parking lot
On the way back, we went down the stairs from another route. As expected, the way back was fast and we could returned in about 15 minutes.