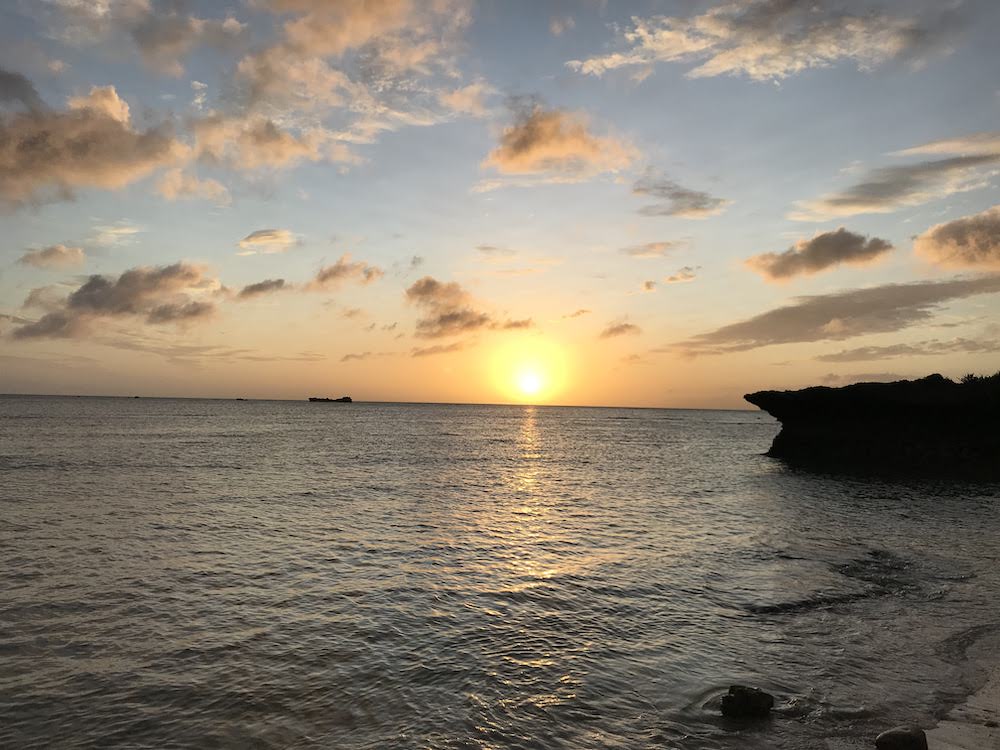 If you are traveling in Okinawa, I strongly suggest you to visit Zanpa-misaki at sunset time because you can see beautiful sunset there. We found the place by chance. Originally, we were thinking to visit Zanpa-misaki for sightseeing, but since we spent too much time at Nago area, the time when arrived at Zanpamisaki was over 6'clock. Then, we found a secret (?) location to see the beautiful sunset near Zanpa beach.
Where is the sunset viewing spot near Zanpa beach?
So, here is the location. As you know, Zanpamisaki is located the middle of Okinawa island.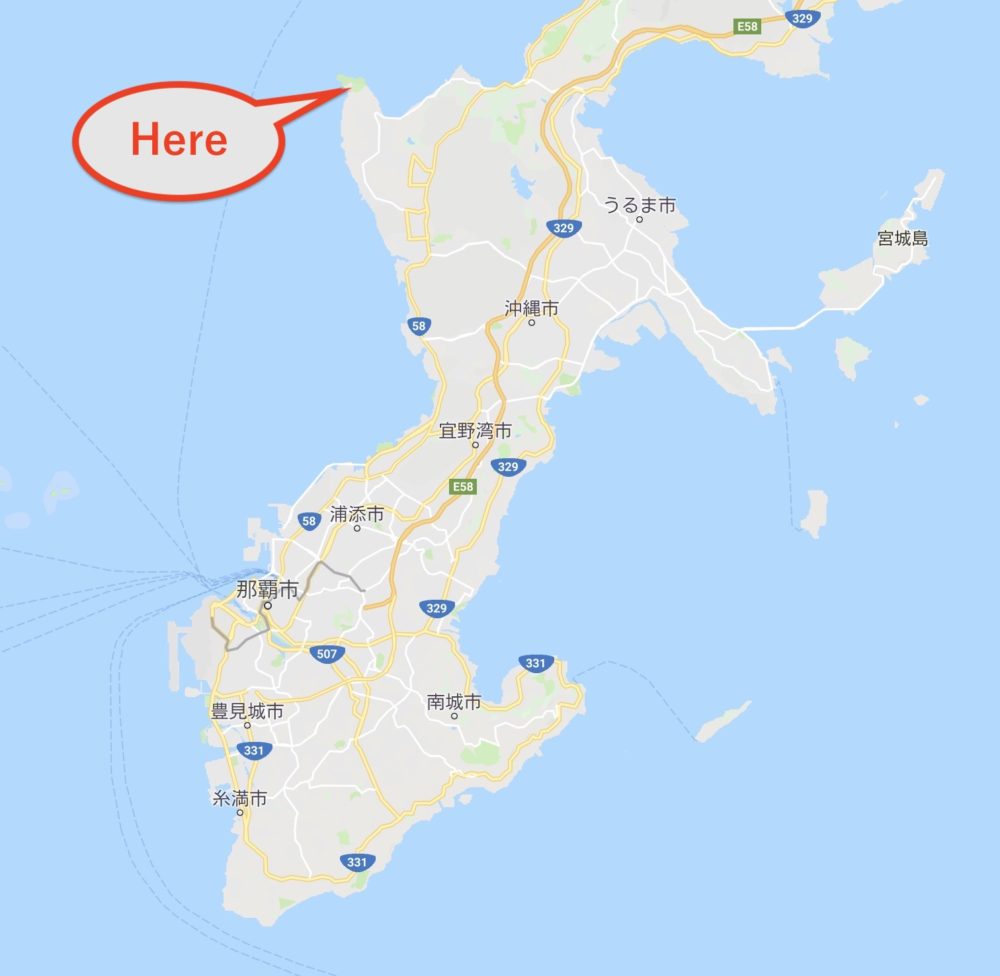 This is the satellite photo. As you can see, the location we found was between Zanpa beach and Zanpa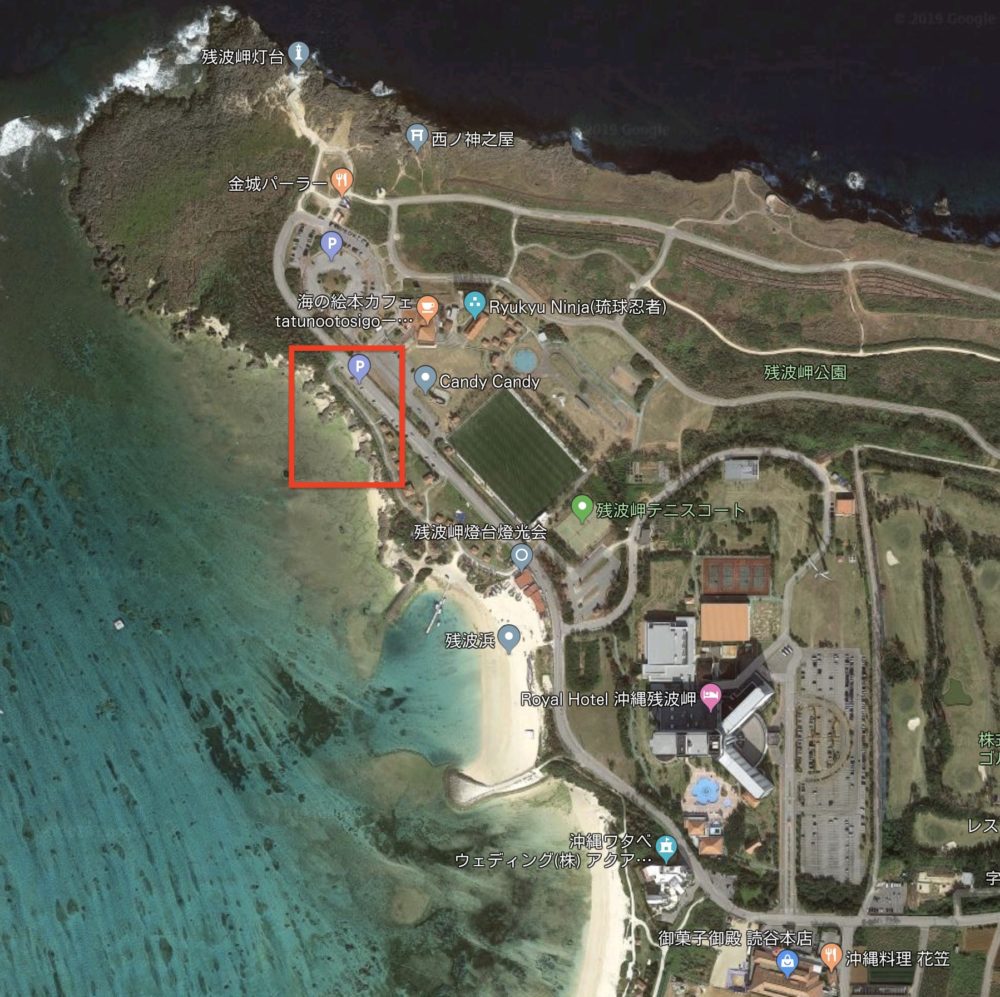 The placemark of the location and parking lot
The placemark is the giant Shisa
The placemark is this giant Shisa. As you may know, Shisa is a legendary beast found in Okinawa. Usually, it can be installed on the gates and roofs of buildings and on the hills of villages. It is a kind of amulet that drives away evil spirits that cause disasters to homes, people and villages, and is often installed on the roof. As far as I know, the Shisa in Zanpa area is biggest in Okinawa.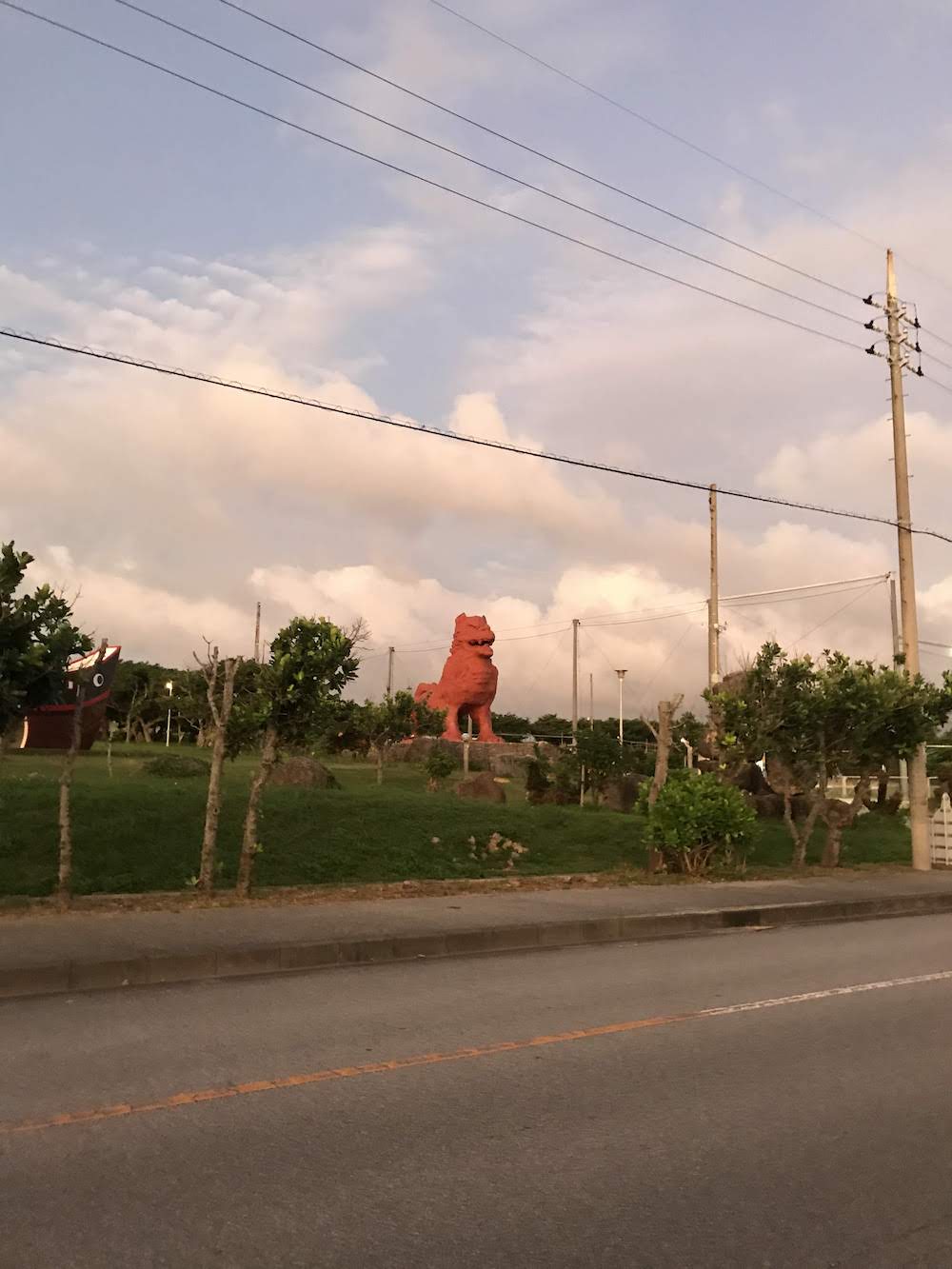 The parking lot is free
The parking lot is the other side of the road of the Shisa.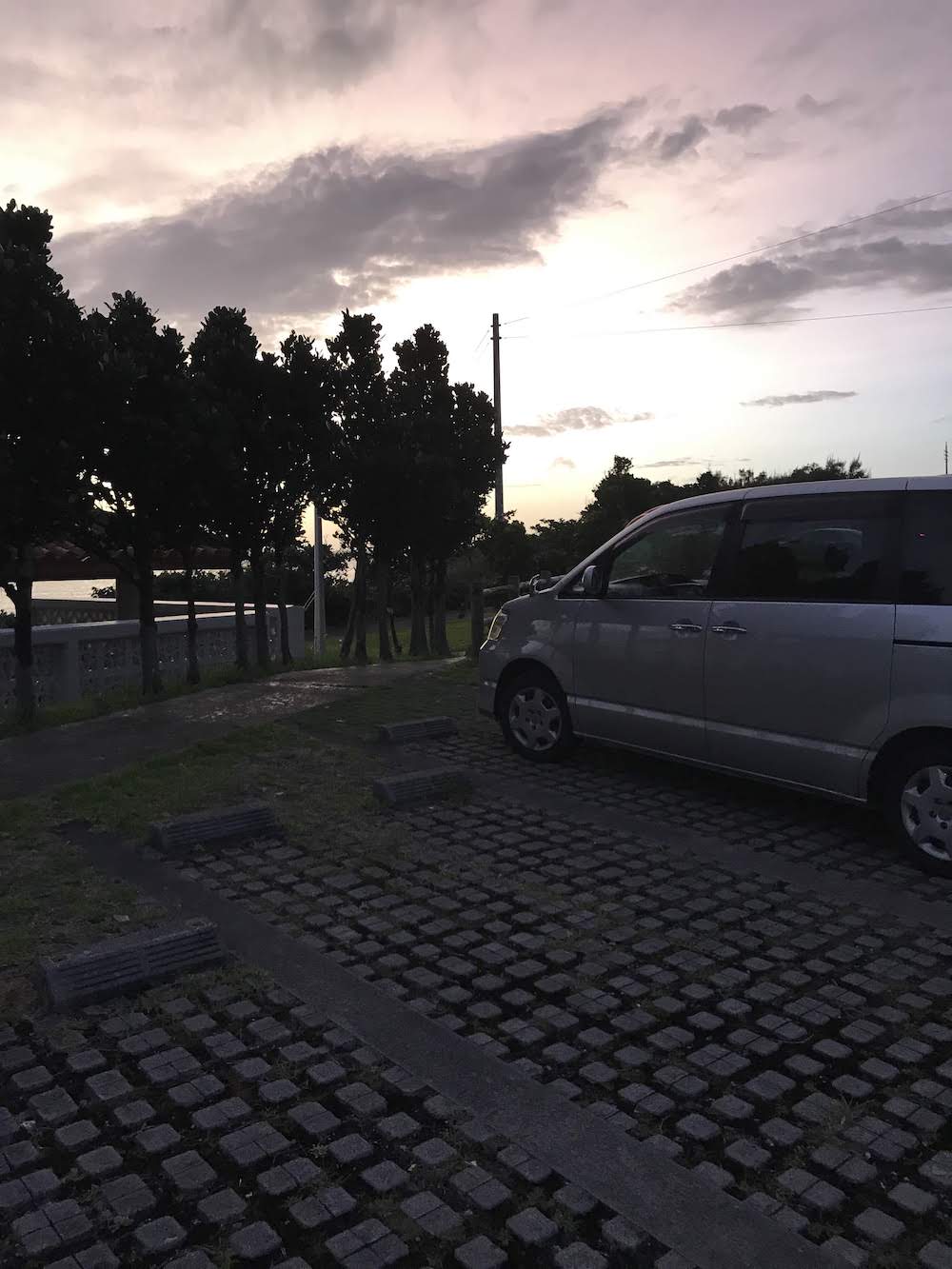 There is a small path to the seaside to watch sunset.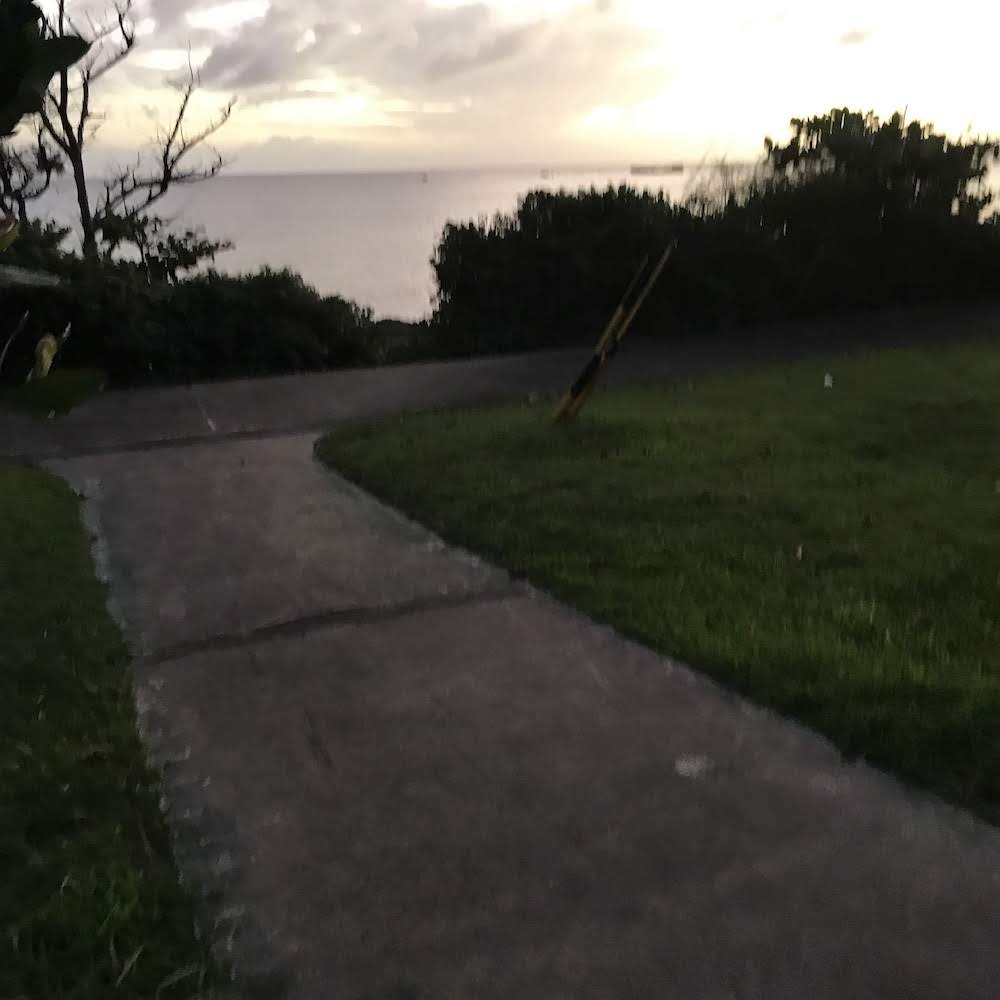 Beautiful sunset of Okinawa
We arrived the location about 30 minutes before sunset. Then, we could see this beautiful scene. Surprisingly, there are some Chinese people there. This location might be well known by some tourists.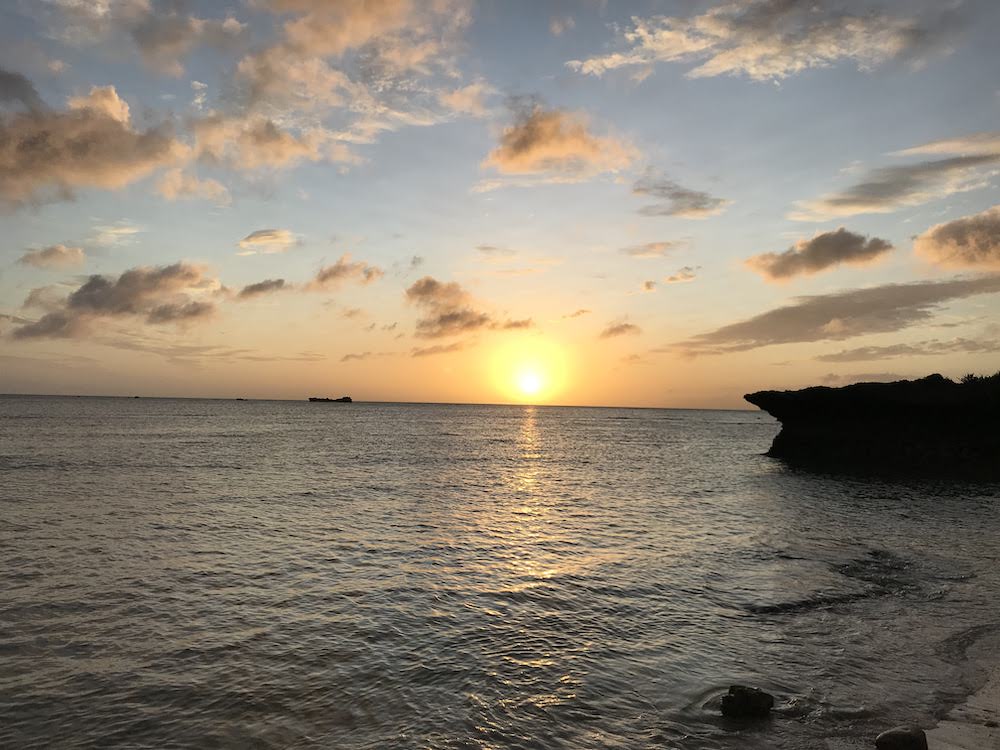 My sons were playing at the small beach.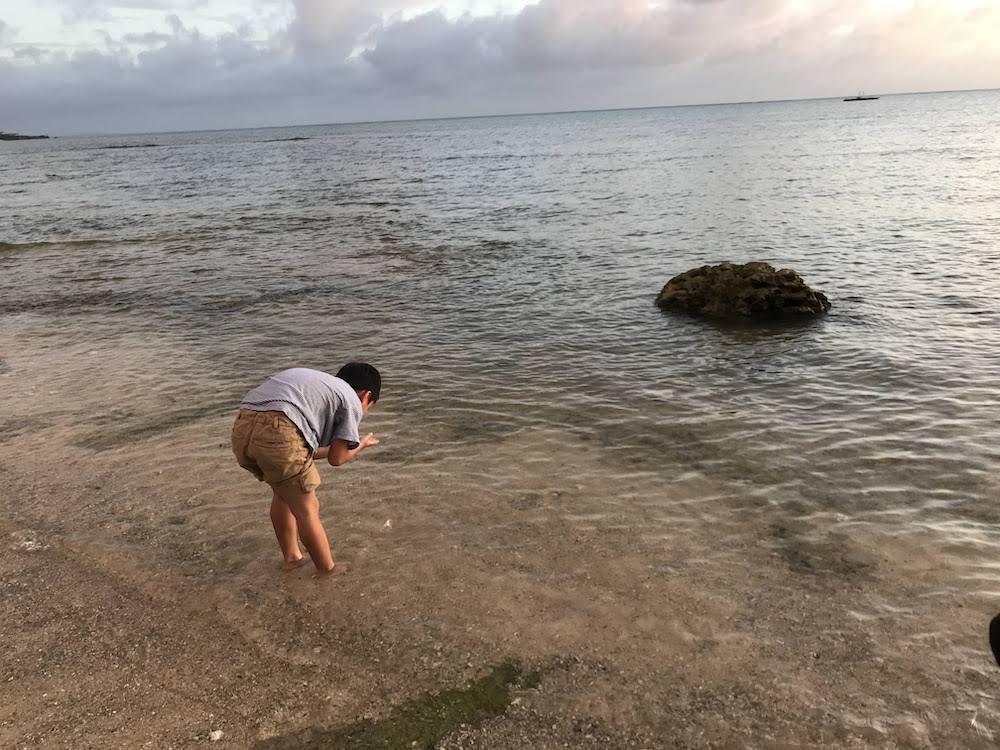 We really enjoyed spending some time to see off the sunset.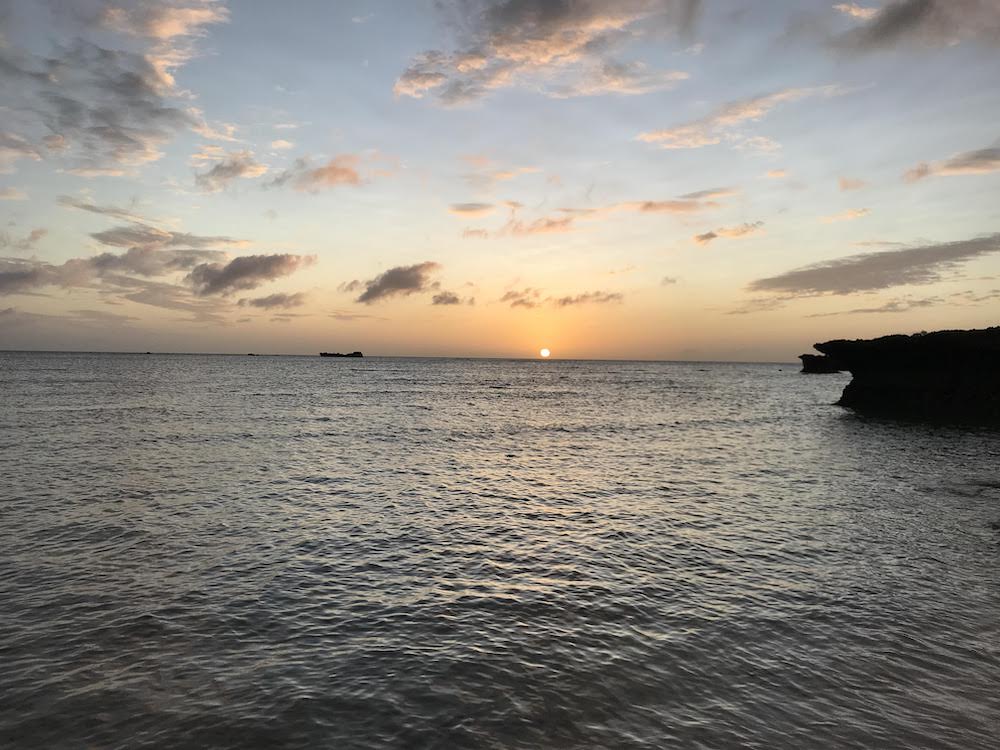 Since my wife really liked the place, we've visited twice during our five-day Okinawa tour. Below is a family photo that we took there.